All you need to know about Lego Vidiyo Passion and Creativity
By

Nikita P.
/
April 20, 2021
This information became known to the public as very serious gossip. Vidiyo BeatBox got sold at a serious discount. This questioned things like the Vidiyo theme had a flop or something.A serious discussion started in the comments section and we decided to tell you our side of the story.
Being an editor of several magazines, one needs to think about the things we like to add monthly on titles because of different factors. A very important factor is the relevance of thetitles that are uploaded. These blocks are created for adult fans. But we love playing with these bricks with our kids and other members of our family.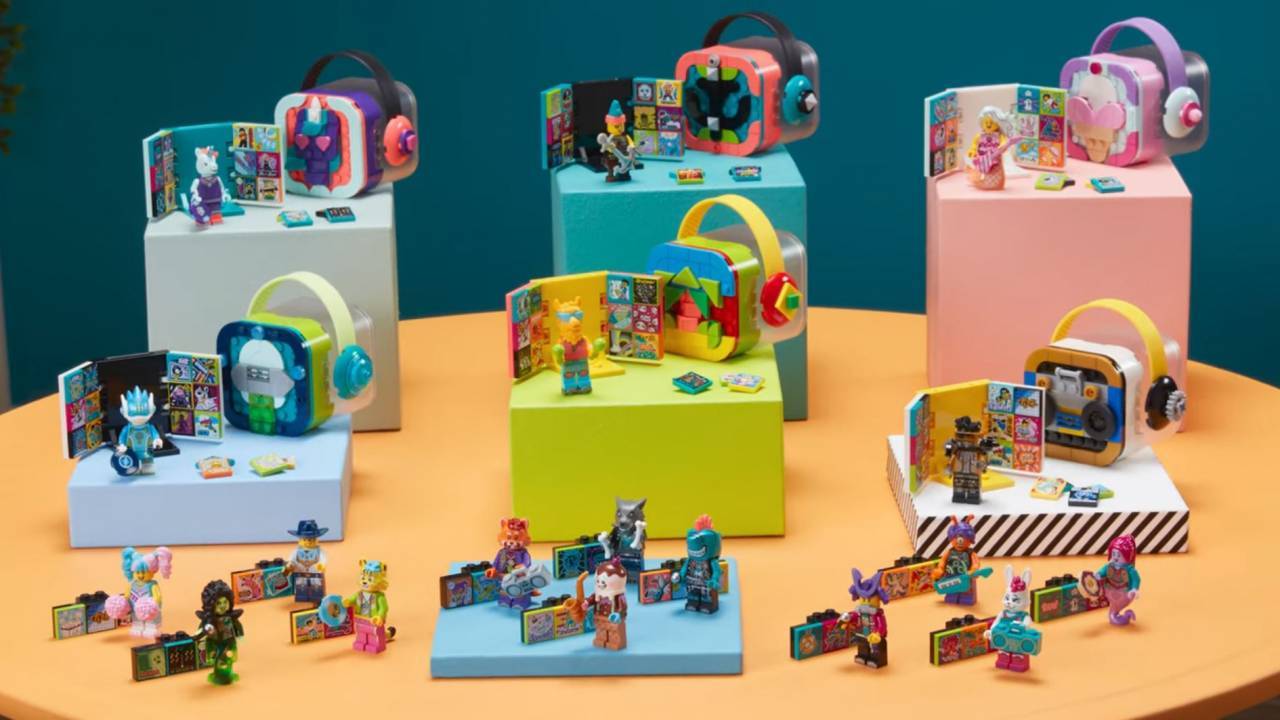 Who is VIDIYO aimed at?
VIDIYO is not aimed at adults. Among all the Lego sets that are made for children, this might not be the first that they would want to collect.
Lego Vidiyo is a passionate and creative set that has beautiful tiles ad Minifigures that would tempt some AFOLs. Lego themes like Marvel, Harry Potter, and Star Wars would always havea serious pull over themes like Vidiyo.

Why do you think we made VIDIYO appear on the cover and we decided to make it one of our main gestures on the latest issue. It is because it is not like anything the Lego group has everlaunched. For anyone that has any interest in the way Lego products are created, Vidiyo is creative and fascinating. It takes longer to get it than to get any other type of Lego theme. This Lego theme is not like anythingthe Lego group has ever launched. For people that are interested in the methods that Lego products are created, you should look up the creation process for Vidiyo Lego sets. The Lego group thinks about various ways to learndesigning methods and their team has thought about ways to add it with other Lego sets as they make kids that are not Lego fans love Vidiyo Lego sets.
Having a conversation with Will Thorogood, Ross Haynes, and Morgan Walker, all let me properly understand the methods of creating this Lego theme. They went from thinking about the Legomusic experience and what that would look like. Then they came up with the concept of the app. The BeatBits and the BeatBox sets. These were the way there was creativity and passion which they all put into the developmentof this.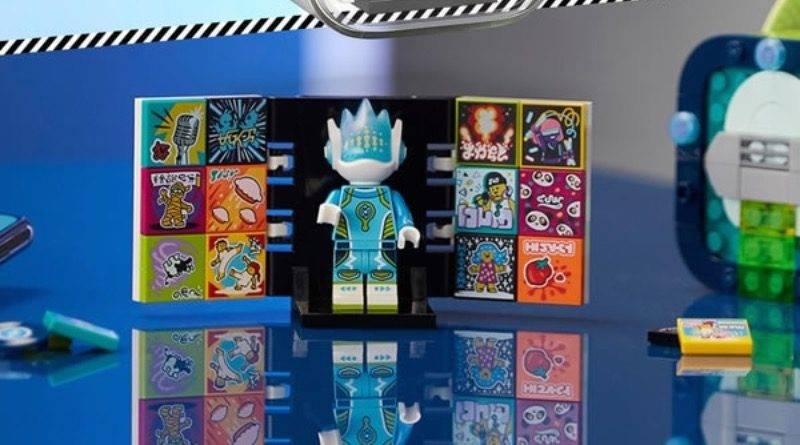 Not everyone should hurriedly go and purchase Lego Vidiyo sets. Not everyone should also love it. Not for people that have views that this Lego set simply wants to take advantage ofthem, they should change their grain of thought and appreciate this set. This set needs to be appreciated because it took a lot of effort to create it. You could read out Blocks magazine Issue 78 then you would understandwhere we are coming from. You might not be a VIDIYO fan but you would appreciate the process which was done creatively to understand why this Lego theme and associated Lego sets are what they are.
I'm just thinking, but it might be too early to count out the number of available Lego Vidiyo sets yet.
What are the Origins of Lego Vidiyo
Looking at a little part of the features would let you understand the origins of Lego Vidiyo.
Music entered the Lego group as a brand new area that served as an untapped resource. There we had a Creative Play Lab which started exploring Lego music. Around three years and sixmonths ago. Now we have the Lego system which one could use to play. Play as input the bricks together in a million ways. On another side, we have music. This could be a specific note number that all work together and couldbe merged in so many different ways. This is what gave birth to Lego video. The merge between the world of Lego and the world of music.
It was very difficult and a lot of opportunities were sought. A lot of serious ideas were released. None of these ideas were perfect enough. Some of them were great Lego Ideas whilesome were great musical ideas. None of them fitted the mix which the Lego group wanted in the middle for both Lego and music.
The absence of the big idea meant after some months, we wanted to close the entire music Lego idea down. But a day came when we thought it was over. James Morgan Walker a design directorcame to will with a paper.
During the weekend, he had a great idea. They both sat down over a coffee underneath the stairs from creative Play Lab. There he got some paper out of his bag. He drew up the core ideaof Lego Vidiyo. The idea of scanning the Minifigures into a phone application, bringing these Lego Minifigures to life in your world, and creating music videos with them was thrilling and exciting. The essence of the ideawas so brilliant and so simple.
They all needed to get ways to make this a possibility. Then we didn't have any idea on what to do to make it happen. We just had a lot of huge questions with no answers.
Morgan, the person with the light bulb moment was honestly creative and planned to do all he could to get ways to merge music and Lego. He was a serious music and Lego fan. He did notappreciate music at an earlier point in his life. He always believed that music was for people that had super talents. In his twenties, he got a guitar and a band together. That was when he realized all that he was missingout on. He enjoyed the process of jamming up to music.

The Development Process of Lego Vidiyo
All through the process of development for Lego Vidiyo, it worked sigh Universal Music Group. The Lego Vidiyo app works with AR to help Minifigure characters become alive and dance tomusic. There are several other Lego elements that one could get involved with. Users could set the scene and scan their Minifigures. Julia Goldin who is the chief marketing officer of the Lego group explained that we wouldlike to feed the minds of the next creatives generation. We want you to provide a brand new canvas for kids to properly express themselves. Research shows that more than three-quarters of parents all around the world withtheir kids had higher amounts of confidence creatively. We would be launching Lego Vidiyo to help make this a possibility. We all know that kids are always looking for brand new ways to experiment passionately. Lego Vidiyois available to help all young ones that have music passion unleash their levels of creativity using Lego music and building video production. We cannot just wait to see what you all come up with.
On the 2nd of March 2021, the brand new Lego concept was explained by Julia Goldin. She stated that music was a very immersivespace with a high passion point for both kids and adults alike. We understand and listen to the ways kids engage with the Lego Vidiyo platforms. Let's look for ways we could all properly build on this.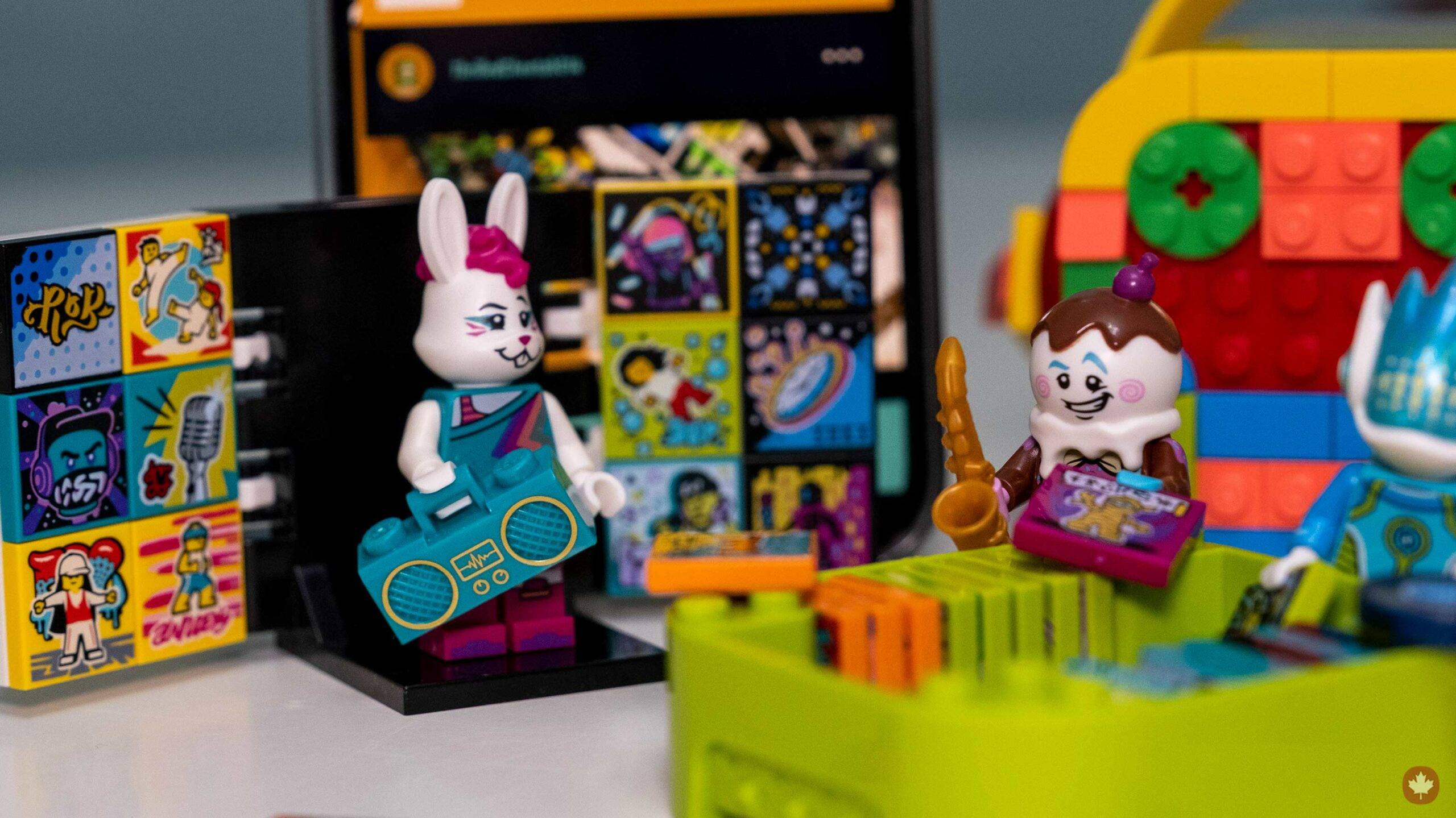 All about the App on iPhone and Android
The Lego Vidiyo application was publicly released on the 1st of March 2021. This is the mobile app for the Lego Vidiyo theme and it is available for both Android and iOS reduces. The application allows users to select different songs from the app itself. You could scanyour Minifigure characters using BeatBits and then unlock digital effects and set your stage for music to be performed in about sixty seconds. You could send your music video to your friends on various social media platforms.
My thoughts on Lego Vidiyo and how it is used
I love it. Honestly, it is a great idea which was made by very serious efforts from several members of the Lego team. Seriously, they tried merging both Lego set and music. And that'snot just all, I forgot to mention another very important thing they added in the creation of Lego Vidiyo. They added videos too.
How were videos added to Lego Vidiyo?
Videos are added because when you scan your Lego sets or Lego mini-figure, you select the song you want your Lego mini-figures, and then you're showing all of it with your Legomini-figures dancing to the song you selected. After I'm done writing this piece, I would download the Lego Vidiyo app from my app store, create some very interesting videos and send it to all my contacts. Let them allcome dance with me. I love this idea, it is thrilling, exciting, fun and white nice. No wonder adults love this Lego theme so much. It is quite relatable. Join me in downloading this awesome app, that's if you don'thave it already.