All you need to know about LEGO and NFTS.
By

Mark Gini
/
June 03, 2022
NFTs have become a hot topic in the crypto space and have become a leading way to invest this year 2022. There have been many success stories of small-scale investors buying an NFT for a small price and then selling it for many dollars.
And really, there have been multiple success stories of these magnitudes to suggest that NFTs are a good investment plan for this year 2022. For those familiar with NFTs, you know that the best way to guarantee you buy and profit from a specific NFT project is to find and invest early.
With Lego slowly recognizing this space, it is only proper to invest in their projects. Why? Because you they are an already trusted organization, known to deliver the best. So what Lego NFT projects are out there, and are they worth investing in? Whether or not they are worth anything, what other NFT projects should you look into? This blog post will tackle those questions.

But before going into that, let's consider a little into what NFTs are and why it would be good to get in early and establish yourself with these Tokens.
NOTE: This information is for beginners who want to understand what NFTs are and how to acquire them. If you are some worth of an expert and just interested in all, there is to know about Lego and NFTs. You can probably skip this write-up to the more juicy stuff. Okay, now, let's get started.
WHAT IS NFT OR NFT PROJECT?
NFT means (Non-Fungible Token ). You probably had heard these exact words when someone tried to explain what NFTs are. But you may not understand precisely what that means. To understand what that means, you first need to understand what a token in the crypto space means. A token implies an object that stands in place of another thing, either physical or virtual.
For example, an award or trophy is often given as a token of appreciation for hard work. So also, a token in the crypto space could be given as a reward and stand as a visual object of a price.

It may be challenging to understand what makes NFTs so different and unique with this definition. Unlike all other Tokens in the crypto space, which are pretty much the same and could only reach x amount of value. Depending on the crypto space giving out those tokens, NFTs go a step further.
Non-fungible tokens, as the name suggests, are special non-fungible tokens. Unlike other tokens you could easily forge, NFTs are unique and can not be generated. However, you could have several different variations of NFTs in one project. But what makes NFTs unique, and why are some of these projects big and a good investment? Let's find out.
WHY IS IT WISE TO INVEST IN NFTs?
Unlike any other crypto-based tokens, NFTs take a new approach and are a new way to securely establish yourself in the Meta Verse, a platform leaning into developing futuristic online technology. NFT projects feature exclusively in the digital art space. An NFT project could be an entire digital art collection with different variations of colours.
This may seem pretty basic, but the value at a very high price depends on the project owner and his plans for the future. So the answer to the above question is yes, you should be cementing your place both in the crypto world and in the Meta Verse by investing in the right NFT project.

But how exactly do you pick the correct NFT project to invest in? Well, you need to do research into NFTs and the best possible approach. Remember that NFT projects a difference and could represent something of higher value or lower value depending on the developer's system. Another cool thing about NFTs is that you could decide to create your own NFT and determine what your selling price would be like.
But if you are not up for the stress and want to get yourself a few NFTs to hold on to, you might be considering buying some. There are many trustworthy marketplaces where thousands of NFTs are launched and sold at a fixed price or auctioned.
One of those platforms is opeansea.io, where you could choose from different varieties of NFT artworks that you could hold and sell at a very high price when the time is right. Now, looking into Lego and NFTs, what's all the buzz? And how can you be part of this new rising NFT? The following section and the ones to follow will shed light on that.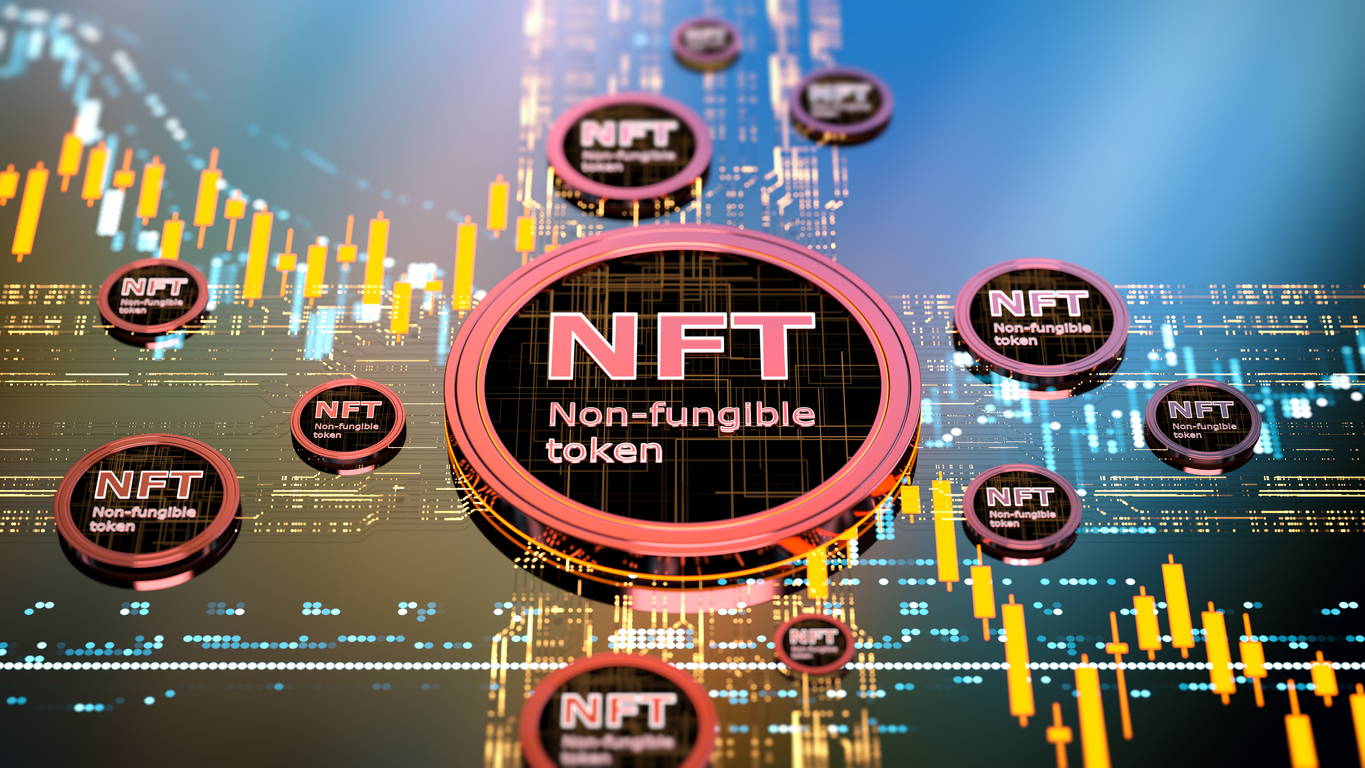 LEGO AND NFTs ( DEEP DIVE )
Since the investments of NFTs are taking shape and becoming huge, it is only standard that a well-established company like Lego should be looking into launching their own digital NFTs. Early this month, Lego leaked a short video with the hashtag NFT on Twitter. The content of these videos suggests that the Lego group might be storming into this new and growing marketplace soon and probably sometime this year.
But this may be seen by most as a very huge maybe. What can we find in the content of this short tweeter post buy Lego that makes this assumption not far-fetched? Let's find out.

DETAILS OF THE LEGO TWEETER POST AND WHAT IT SUGGESTS
In the recent Post by the Lego group on Twitter, the team might have just exposed their idea to be developing a new NFT project. What parts of this Post suggest that.

1. The wordings of the Post
The wordings of the brief and already deleted Lego group post read, " ones and zeros, but still a brick," Then underneath it had the terms or hashtag " #NFT " which suggests that the main Post and write-up are all connected to NFTs. If this statement is not enough proof, what else could it be?
The fact remains that Lego writing the words " Ones and zeros " signifies programming of some type. And the term " But still Lego" means that whatever they are programming could probably be digital Lego bricks. Maybe bricks you can build online just for fun. But then going a step further to include in their brief Post, hashtag NFT, suggests the
Another reason we can believe that Lego just teased a new NFT project is the timeline of the Post. The Post that was designed and drafted well enough to get excited Lego fans buzzing did not last longer than seconds. It was aired long sufficient to be seen by many fans but not enough to be seen by all the fans. Why is the timeline of the video post on Twitter essential to consider? Well, look at it this way. It is a common practice by other NFT project builders to share something like a buzz advert or announcement before the release of any new NFT project.

This strategy is essential if the project builder already has a strong market buzz to make enough sales on the launch day of a new project. This marketing method has been very successful in the sales of some of the most successful projects ever made. It is also usual practice for some project builders to have their NFTs visible some weeks before launch day. This strategy helps customers see and mark some of their favourite NFT designs for easy purchase On launch day. So, if Lego is walking on an NFT project, we can hope to see it before it is unlocked for sale.
3. There are other successful Lego-themed projects
A third and final reason to believe that Lego may be working on their own NFT project is that other Lego fans and enthusiasts have designed Lego-themed NFT projects. Some of these projects have become very successful and have sold for an insane price. One of such projects is the Lego-themed hearts designed by Jessica Wood. Her project was designed to mimic what a Lego heart would look like but in digital form.
These artworks have been very successful and sell for really high prices on the Lego market. So even though there is no accurate timeline of when the official Lego-based NFT project will be released, crypto traders can still participate in this new digital space by investing in these Lego-themed NFT artworks. But what are some Lego-themed NFT projects you could look Into? Let's take a deep dive into that.
SOME LEGO THEMED NFTs YOU COULD INVEST IN
There are some Lego-themed NFTs already making waves in the crypto space. So how do you choose the right NFT to invest in? Well, you can start by looking into already established NFT trading platforms. Platforms like Opensea, Mintspace, and Lego punk all offer a variety of Lego NFTs to choose from. But the best place to get valuable Lego NFTs is from Open sea. There you have a wide range of Lego-themed NFTs to choose from. So what Lego-themed are already available?
● LEGO ARTS-THEMED COLLECTION
A variety of Lego art-themed collections could be seen on the Open sea platform. These digital arts are designed to look like they were made with Lego bricks. These Lego artwork masterpieces can differ in value depending on the artwork it represents and the authority behind the NFT. On this platform, many NFTs have been listed to be displayed recently but are still locked until released. So if you wish to get some of these NFTs on the day of release, you can go over to that platform and check them out. But if you instead buy those already released, you could go over to the sale section and get yourself some of those. Remember, the main reason you purchase these NFTs is to hold on to them until they increase value. So don't be troubled if some of these NFTs seem to be of minor importance now.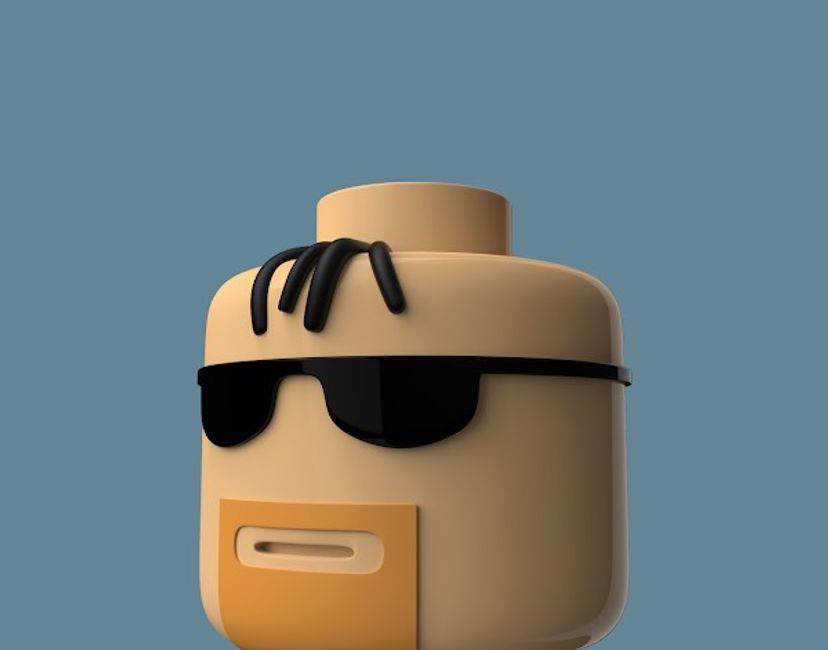 ● LEGO PUNK
Lego punk is another growing platform for Lego NFTs, but there is no wide range of NFTs. So this site would favour those looking to start their collection rather than those looking to invest. But non the less, you can go through the Lego-themed NFTs in their group and see if it is something you would love to invest in. If you feel comfortable investing after your research, then let nothing stop you.
● MINTFACE
Mintspace is another platform where you can get Lego-themed NFTs. But just like the other platform, they do not have many Lego-themed NFTs in their collection. So you could consider these platforms if you seek a place to launch your collection without much competition.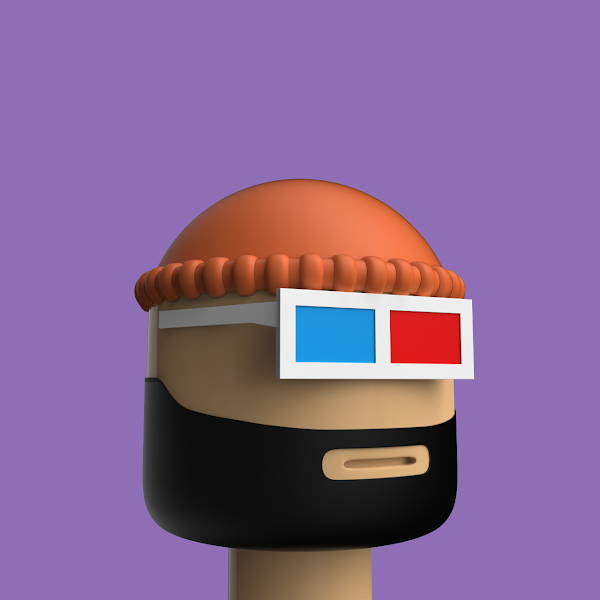 ● JESSICA EWUDS HEART THEMED NFTs
If you are a bit more vicious, consider investing in Jessica Ewud's heart-shaped NFTs. These NFTs come in different colours and patterns, but all stay true to their original heart shape. You could still get these NFTs at a reasonable price, making a sound investment plan. These NFTs will be worth a lot more in the coming years, but then again, it all depends on the state of the crypto market. So investing in this NFT would not be a bad idea.
NOTE; These are just a list of promising Lego-themed NFTs. But if you don't feel comfortable investing in any of these NFTs because they are individual projects, why not consider supporting other established NFTs under the blockchain? It would be a significant error not to invest in NFTs in 2022.
Aside from investing in Lego-themed NFTs, you could also build your own Lego-themed NFT collection. What is involved in the building of your collection? And what steps can you take to ensure it is successful? The following section will feature more information on that.
HOW TO START AND GROW YOUR OWN LEGO NFT COLLECTION
With all the hype around NFTs, it is only proper that you get in not only as an investor but also as a distributor. Yes, you can either buy and sell NFTs or build and sell your collection. The former could be seen as the more suitable option, but the latter is guaranteed to pay you even more in the long run. Though you may feel that growing your NFT collection could be challenging, it does not have to be if you follow these simple steps.

HOW TO GROW YOUR LEGO NFT PROJECT
Build I catching Lego art collection.

1. Add your NFT drop to the NFT calender.
2. Utilize social media marketing.
3. Create a nice teaser of your collection
4. Use featured drops in the NFT marketplace
5. Get friends and family support.
6. Team up with the newsletter
7. Collaborate with social media influencers
8. Drop your NFTs at the set date.
I hope you took enough time to read all nine steps to be taken to build and promote a successful NFT collection. Now let's look at these nine steps in detail.
● BUILD AN CATCHY LEGO ARTS COLLECTION
The first step in building an NFT that would grow and become successful is to be creative. Remember, NFTs are digital art, so you need to create eye-catching pieces to help get viewers' attention. The best way to get inspired is to design a collection based on something special. Take time to think about what you want to develop. Once you have decided what your group would be about, the next thing would be choosing the right digital tool to help design and render your NFTs. Some recommended tools are Blender, Krita, or PhotoShop. If you already have an instrument you are comfortable with, stick to it. Once you create your NFT collection, it's time to market.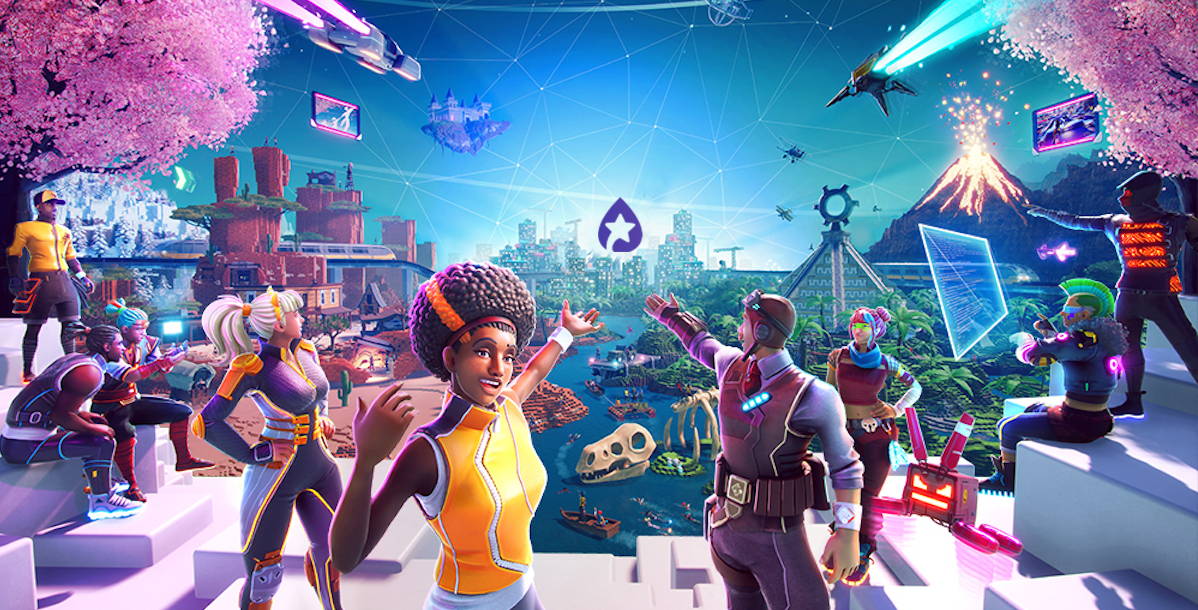 MARKETING YOUR LEGO NFT COLLECTION ( 8 EASY STEPS )
1. ADD YOUR NFT DROP TO THE NFT CALLENDER
To effectively sell you promote your NFT collection, it would be best to start marketing as soon as possible. The best way to do this ideally is with the NFT Callender. This calendar is designed to help collectors check out the new and hot NFT projects dropping soon. Doing this would only take a few minutes of your time.
You would be asked to feel out a form with all the information about your NFT and when you plan to release it. It's time to put a release date. It would be best you think very carefully so that whatever date you put is one you are sure you would meet. Once you have successfully added your NFT to the Callender, you can move on to the next stage.

2. UTILIZE SOCIAL MEDIA MARKETING
There is no more excellent way to create a buzz for your NFT than this. If you do every other aspect of marketing and neglect this one, you will suffer for it in return. So take this very step seriously. This step would be effortless if you already have a solid social media presence. You have to spread the word to all your social media hangouts. If you have a successful blog or website, advertise your NFT drop there.
You can go crazy and ask friends and fans to spread the word with this step. Do anything and everything to create awareness. Now, what if you do not have a significant social media presence? Well, now would be an excellent time to build one. You can start by being more active online.
Create an Instagram account and promote helpful content that would help make followers. You could also join groups and discords. If you feel you are not cut out for that, there are other ways you could market your NFTs using social media. We would look into that much later.
3. CREATE A NICE TEASER OF YOUR COLLECTION
Once you have created awareness using social media, you now need to design a killer teaser for your NFT collection. Doing this is to help prospective buyers know what your NFT collection is all about. This, in turn, would help arouse the interests of your viewers and make them interested in partnering with you.
So ensure to create the best eye-catching and descriptive teaser of what you and your project are all about. Let them know why investing in your collection is worth their time and money. Appeal to their art and financial sense, and move them to anticipate your drop date.

4. USE FEATURED DROPS IN THE MARKETPLACE
Now that you have created a nice teaser, you can include your NFT collection to feature a drop in the NFT marketplace. This feature allows you to display or tease collectors with your collections while keeping them locked until the day of release. Choose a marketplace like Opensea, for example, and request your Lego NFT collection be added to their featured drop page. Once you have gotten the approval, select the best-looking NFTs to be featured.

5. GET FRIENDS AND FAMILY SUPPORT
Another great way to get a promotion is with the help of friends and family. You can do this by telling your friends. This includes work colleagues about your NFT project. Get them to use their connection to help spread the word. You could also convince them to buy their first NFT from you and drop a comment about it on their social media page.
If you need financial or emotional support along the way as you get your NFT ready for release, there is no better place to get that support than from family and friends. So be sure to get them in line as you pursue this new adventure. Their support will be critical if you are to succeed in this process.

6. TEAM UP WITH A NEWSLETTER
Another good way to get publicity for your NFT collection is by teaming up with a newsletter. The newsletter is a new and effective way to get more traffic and eyes to your NFT. You can request an interview where you talk about your trials and struggles to produce a collection that would meet the expectations of your fans and collectors.
Share with them some of those eye-catching samples you created earlier. Your goal with this newsletter is to connect with prospective buyers while letting them know you personally. This would be an effective way to boost sales when your NFT drops.

7. COLLABORATE WITH A SOCIAL MEDIA INFLUENCER
This is for people who do not have a solid social media presence and would like to harness the strength of social media marketing still. You can do this by partnering with several social media influencers. Get them to talk about and promote your NFT collection. You could also go on their shows for interviews where you would be giving an in-depth look into your NFT already about to be released.
Doing this would help improve sales and scale your business more than ever before. If you already have an excellent social media presence, collaborating with one or two influencers would be enough to make a massive noise before the day you release your NFTs.

8. DROP YOUR NFTs AT THE SET DATE
All your marketing could waste if you do not drop your NFTs at the set date. Remember you have already added your NFT release date to the NFT Callender. Hundreds of prospective collectors and investors must have seen it. You have also featured it on the featured NFT drops on your selected marketplace with the release date.
Prospectors must have seen and marked some of their favourite pieces for purchase. Failure to release your NFTs at the set date could kill the enthusiasm already built from the start. This could also hurt sales and reduce the number of sales. If you delay sales only for 20hours of the set release time, you would be fortunate if a delay in sales is all you get.
So the only way to ensure that all the tension you built up from the start was not for nothing, plan everything so that nothing stops you from releasing your new Lego-themed NFTs on time.


Note that the steps highlighted in this section would work, no matter the NFT theme you decide to design, be it Lego or another brand. The important thing here is that you partake of this new and growing marketplace either as an investor or creator.