All the building collection themes are under LEGO.
Long before the introduction of Lego, parents have searched for a toy or game which would both keep children engaged while building a healthy brain development. Although other toys, like chess and draft, met that need, none could do so, like Lego brick sets. These sets were designed to allow kids to recreate their favourite items, movies, and so on. It also helps improve their problem-solving skills, making them fast thinkers and controlled under pressure. Lego knew that not all sets would meet the interest of each customer. And that though one set kept this builder engaged, it wouldn't work for the other.

As a result of this thought, Lego decided to produce different sets for different audiences, separating them into collections. Each of these sets had its style, building experience, and unique design for each group. Do you know all the set collections under Lego? Not, or you would not be reading this article. But not to worry, because you will have mastered all the set collections under Lego by the end of this article. You would also know which sets fit perfectly for you and what other sets to give a try. And then, we would feature some future theme collections still to be released. Are you excited? First, let's get a rough estimate of just how many collections are owned by the Lego groups.
• Lego Technic.
• Lego Ninjago.
• Lego Castle.
• Lego Bionicles.
• Lego Adventure.
• Lego Exo – force.
• Lego Starwars.
• Lego Juniors.
• Lego Homemaker.
• Lego aqua zone.
• Lego Atlantis.
• Lego racer.
• Lego Gladiators.
• Lego Legends of Chima.
• Lego Disney Princess.
• Lego Nexo Knight.
• Lego Monster fighter.
• Lego architecture.
• Lego Harry Potter.
• Lego Hobbit.
• Lego Vikings.
• Lego ideas.
• Lego Space.
• Lego Superheroes.
• Lego City.
• Lego Lord of the rings.
These is just some out of the many Lego collection themes available for purchase and worthy of being part of your collection. How many of these sets do you know? Well, as you have seen, most of these themes are extracted from movies, while others are from the world around us. For example, the Lego Technic set focuses on recreating replicas of real-life automobiles. This makes its set an excellent gift for race car enthusiasts. Would you like to know each of these theme collections individually? Well, let's get to know them, shall we? 
THE BREAKING DOWN OF EACH OF THE LEGO COLLECTION THEMES.
The Lego set themes are created by different groups under Lego, partnering with other brands and even movie industries and actual companies to get the licenses needed to bring each set to life. Let's look at these Lego collection themes and know what we can get out of them.
• LEGO NINJAGO.
The Lego Ninjago set theme was trendy during 2010. It was a set that grew to be so popular that it was given two more opportunities to shine, both in 2011 and 2012, before being discontinued in 2013. Not long after its conclusion, fans of this iconic set campaigned for its continuation. So, not long after the Lego Ninjago set was stopped, it was continued and is still in production today. The Lego Ninjago set follows the story of six teenage ninjas, led by a more superior green ninja. The Lego Ninjago set is designed for kids, helping them tap into their hiding potential and improving their thinking abilities. There are over 422 sets under the Lego Ninjago collection. This helps open a world of opportunities for young ones to explore a fictional world.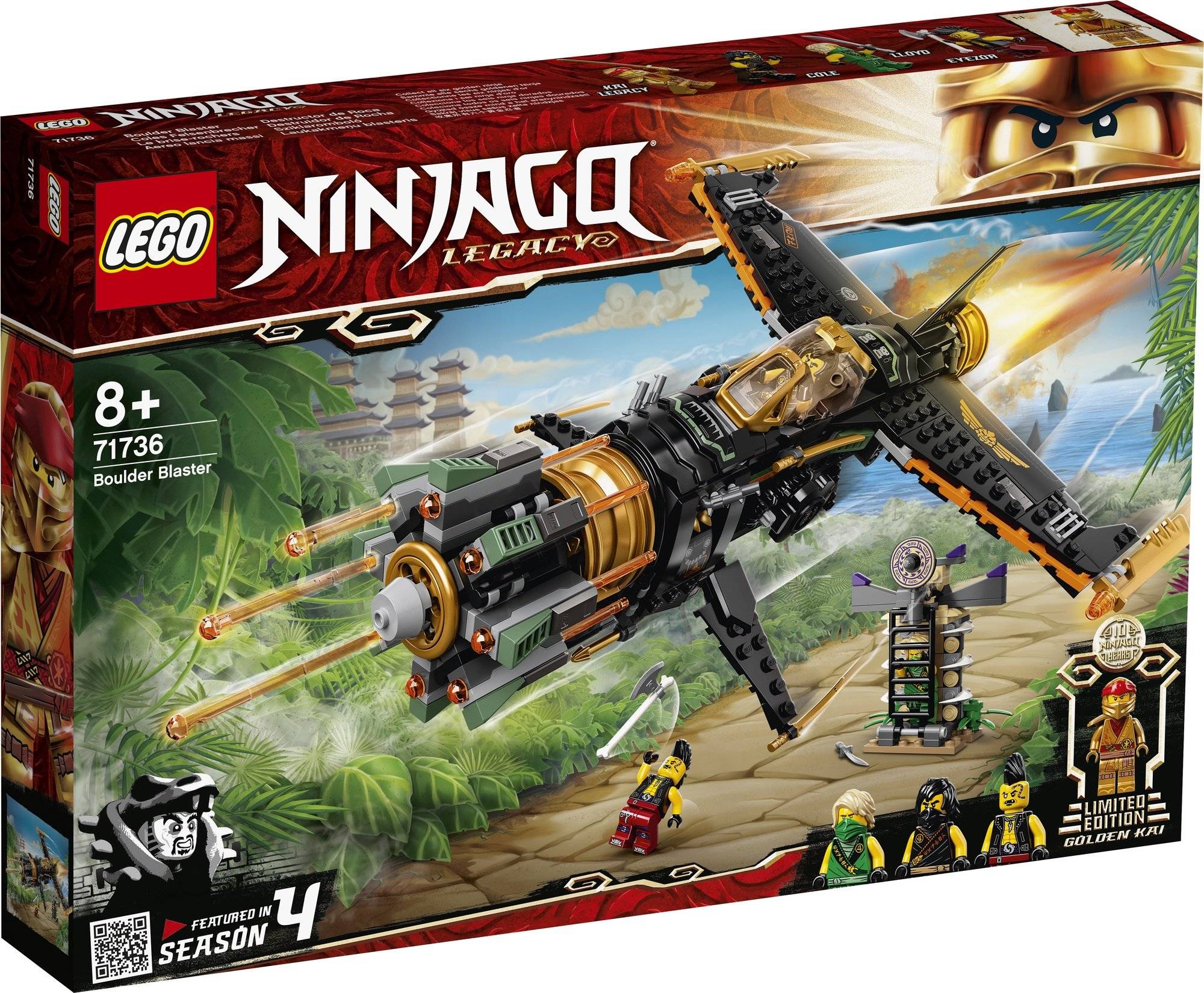 • LEGO SUPERHEROES.
Well, if you are a fan of superheroes, then this fantastic Lego superhero-themed collection would be worth including in your collection. And it does not matter what superhero side you belong to – whether Marvel or DC. The Lego superheroes-themed collection allows you to enjoy the best of both worlds. The Lego superheroes-themed sets introduce you to Marvel characters like Iron man, Captain America, the Green Hulk, and more. While under the DC universe, you get to recreate Batman, with all the unique gadgets he has to offer, Cyborg, Green Lantern, and more. With these fantastic Lego themes, you have access to more than 384 sets from both the marvel and DC universes.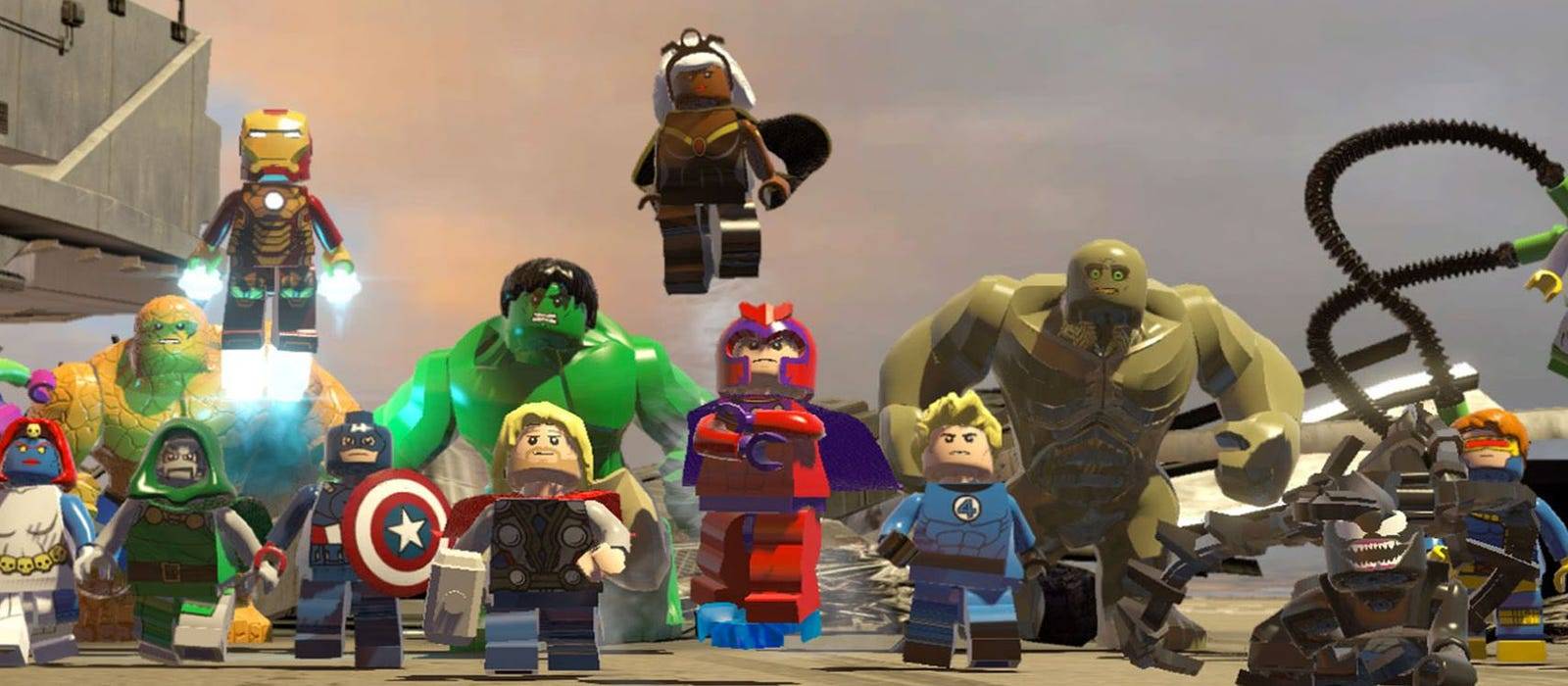 • LEGO LORD OF THE RINGS.
Lord of the rings is a popular movie famous for its adaptation of the supernatural world of ferries, Dwarf, Elves, etc. Because of its success in the movie industry, Lego decided to name a whole theme collection after the show. If you are a fan of this movie franchise, you should add a set or two to your Lego collection. This Lego theme is also in connection with the Hobbit. Building these unique Lego-themed sets opens both kids and adults to a world of adventure and roleplaying. The different sets feature different scenes from the movie. So deciding to build any set from the collection would open you to a world of adventure. The Lego Lord of the rings has 40 sets, licensed by Warner Bros and Newline Cinemas. These partnerships help guarantee a realistic approach to scenes and set alike.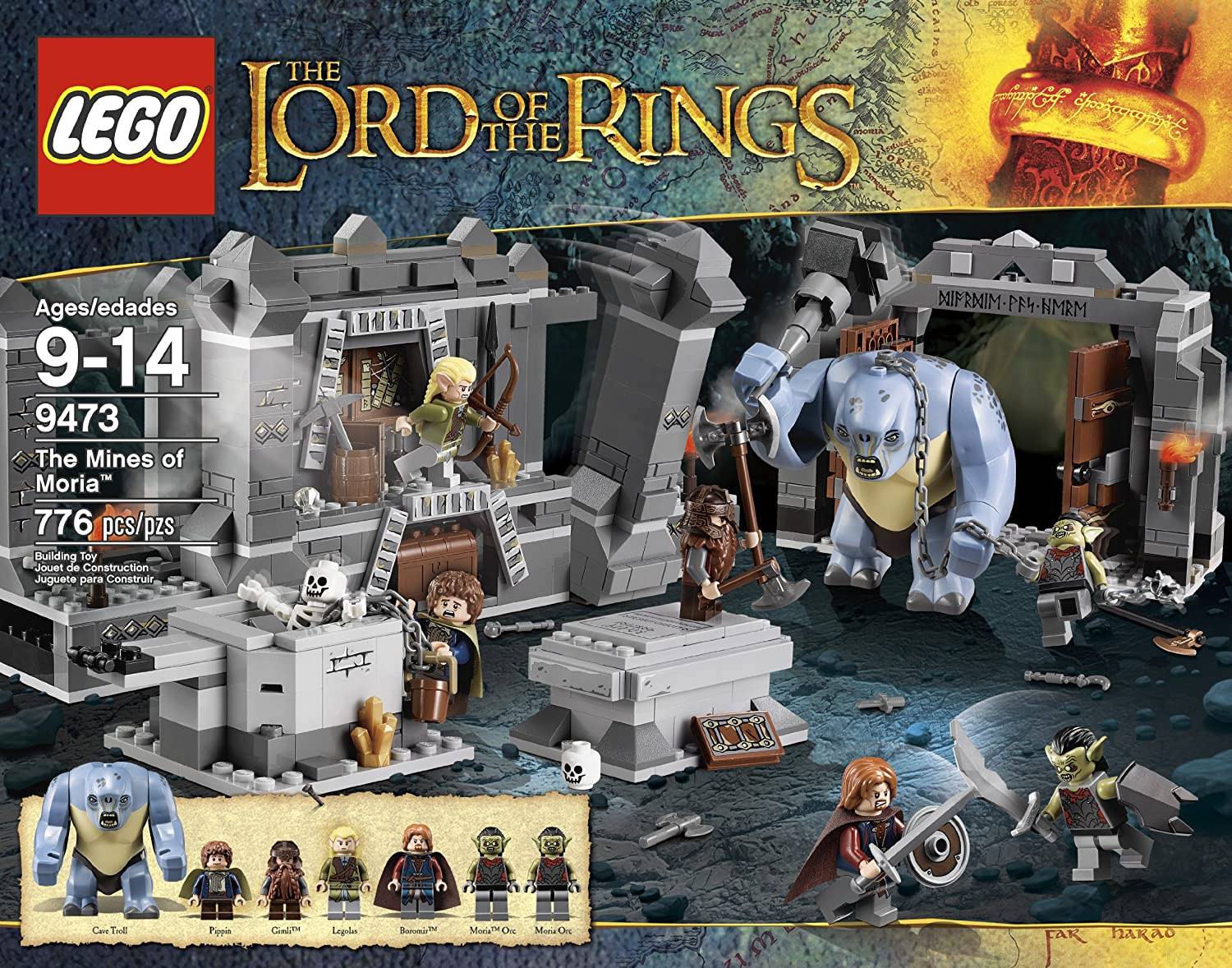 • LEGO STAR WARS.
One of the most popular themed set to sort out for is the Lego star wars. This set popularity is also equivalent to the success of the movie franchise. Under this intriguing Lego theme, you get the recreation of scenes, ships, and weapons from the movie franchise. Sets from this theme collection are among the best sellers. This themed collection has a set for every Lego builder. So you don't need to worry about whether you are familiar or not with Lego, for there is a set you can start with. The Lego star wars theme collection has 400 unique sets featuring scenes from the movie franchise.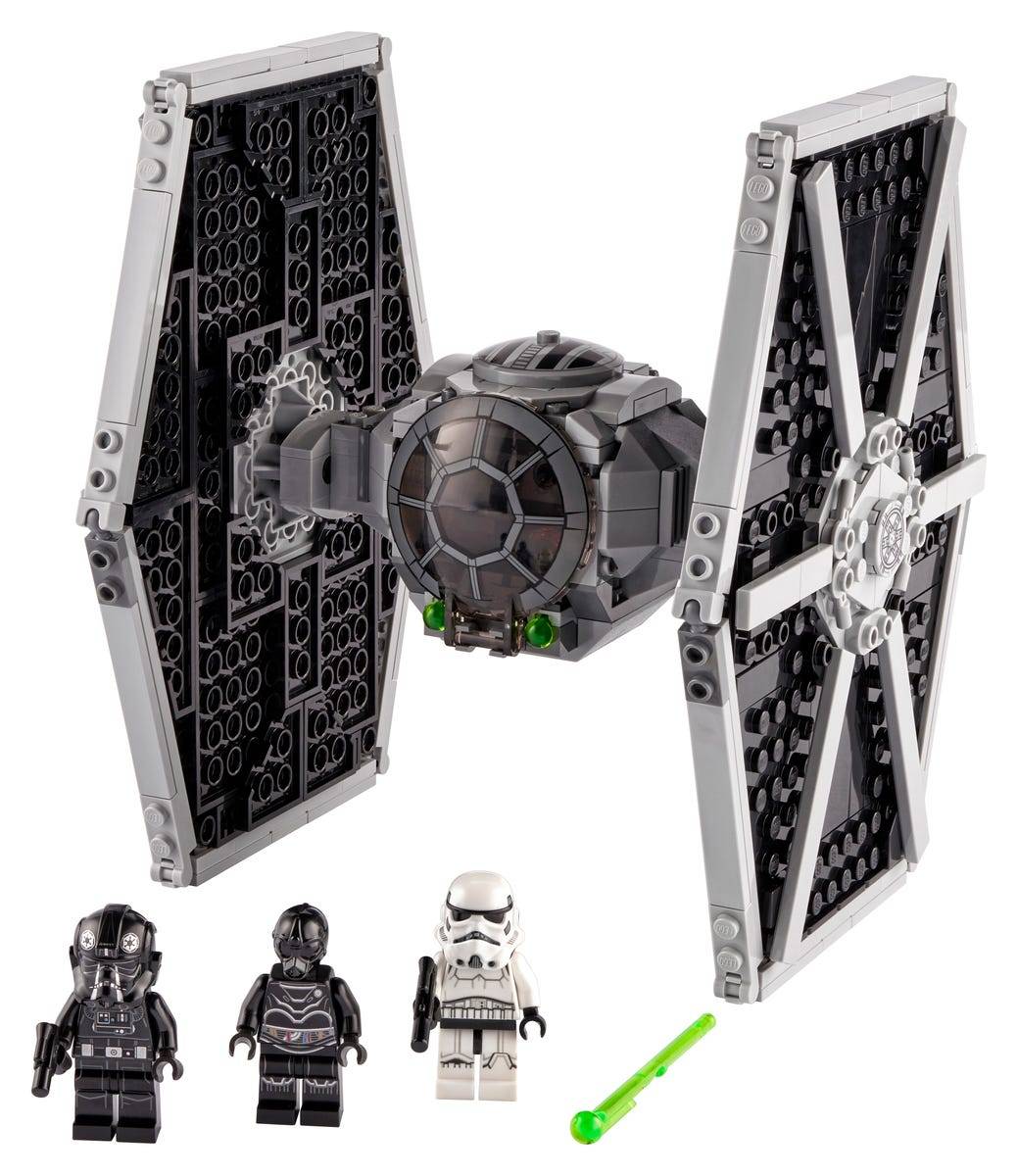 • LEGO CITY.
Another great Lego theme worth looking into. This fantastic Lego theme collection produces sets centred on life in a big city. The set recreates places like bookshops, malls, office buildings, hospitals, etc. Each set under this collection is connected. This means you could expand your Lego City with each set you purchase. This opens you to a world of unending roleplaying. This fantastic set could also be good for kids who love imaginative roleplaying, making it effortless with this set. The Lego City-themed collection has a total of 1392 sets that are connected for a more expansive Lego world.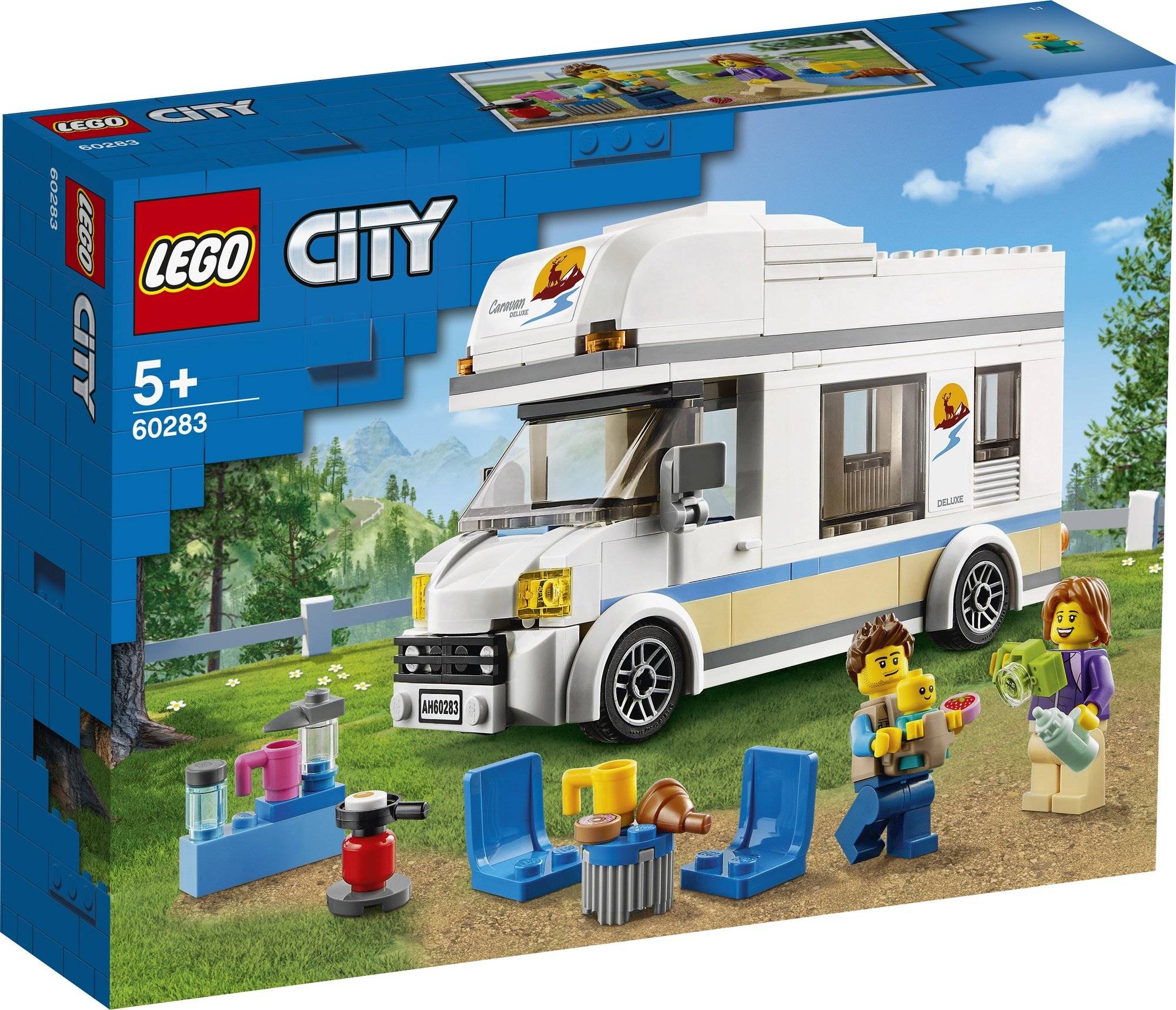 • LEGO TECHNIC.
The Lego technic theme collection features sets built for more advanced builders. Sets under this collection require a more technical approach to building. And would require excellent skills to bring to life successfully. This means that no regular Lego builder could work with sets under this collection. Sets under this Lego collection are designed to have interconnecting plastic rods and parts. It is created with advanced models, including more functions. This makes it very different from regular Lego sets. The Lego technic-themed collection has 471 sets, with 28 power functions and rising. Some of these sets result from partnerships with big names like Lamborghini automobiles and so on. These partnerships help guarantee the most realistic approach to machines recreated by this Lego group.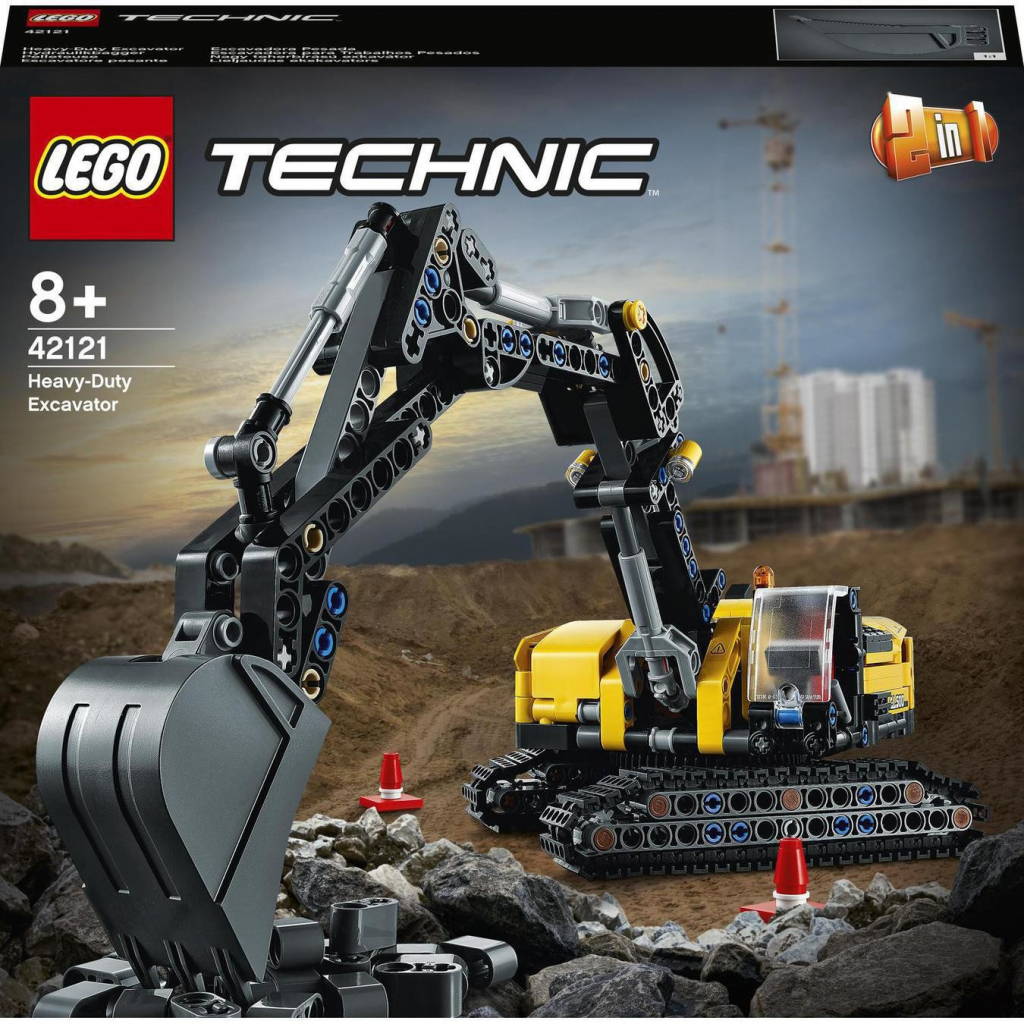 • LEGO ADVENTURE.
The Lego Adventure-themed collection is set on the 20-century explorer concept. It follows the life of the main character Johnny Thunder and his team of explorers. This set focused on the journey of Johnny and his team. But unlike other Lego adventure-themed sets which focused on creating fictional worlds, this fantastic Lego set was based in real-life places. These places include the Amazon rain forest, China, and Egypt. Sadly, this fantastic Lego adventure-themed set was discontinued and replaced by pharaoh's Quest-themed Lego collection. Before the discontinuation of this fascinating collection, Lego had already produced about 87 sets under the collection. If you wish to purchase sets under this adventure-themed collection, then you must be willing to pay a lot of money for it.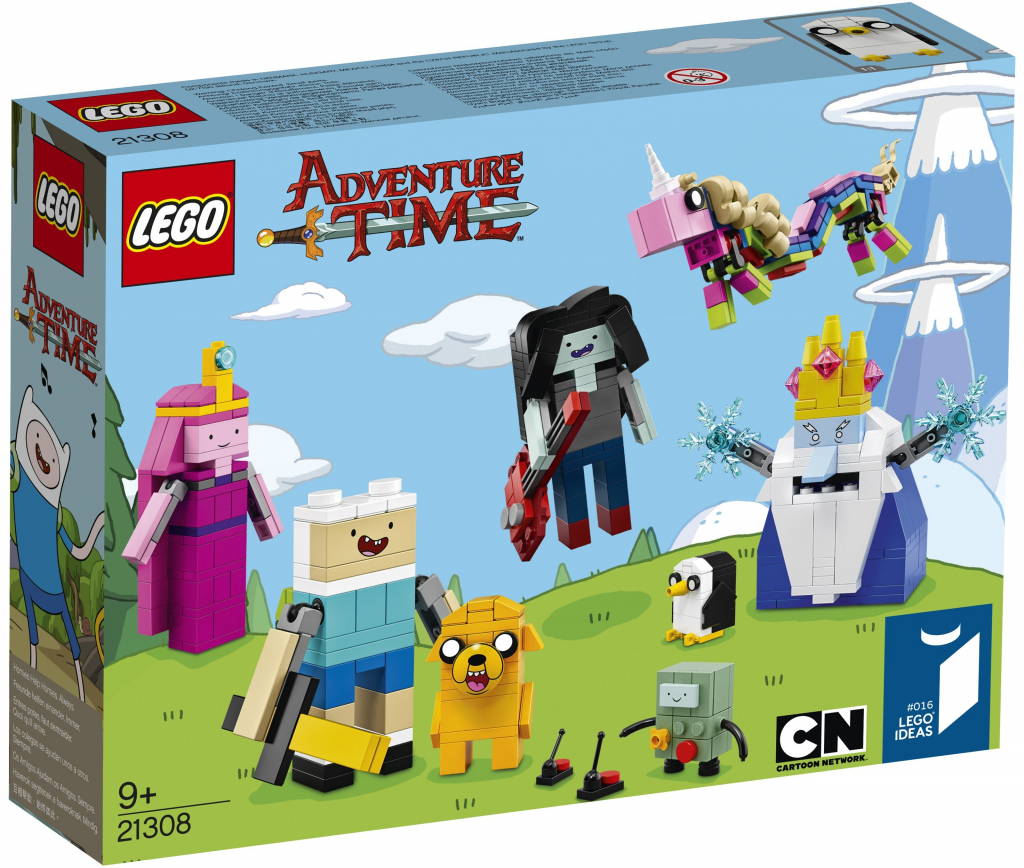 • LEGO ATLANTIS.
This is another fantastic Lego-themed collection. The set focused on the underwater lost city of Atlantis. Lego launched this fantastic Lego Atlantis-themed collection in 2009. It was met with cheers from Lego fanatics worldwide and continued, building on its audience success. Sadly though, Lego discontinued this fantastic theme collection in 2011. The main storyline of the set focused on a group of explorers seeking to find the beautiful underwater lost city of Atlantis. Before the discontinuation of this Lego collection, it had already produced a total of about 24 sets.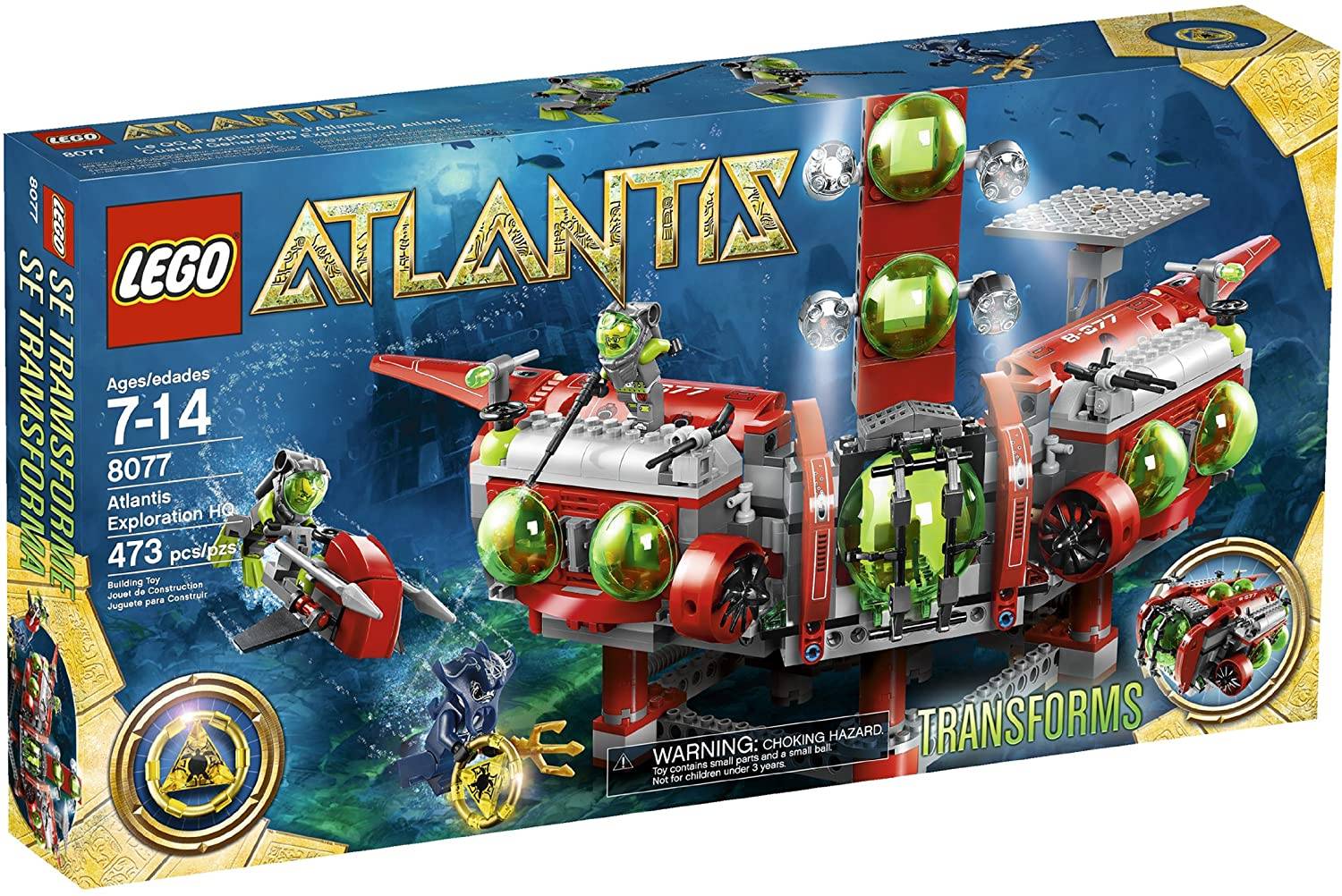 • LEGO EXO FORCE.
This is another unique Lego-themed collection. The Lego eco force-themed set told the story of a team of elite pilots who harnessed the power of mechanical robot machines to help save their homes from the attack of evil robots. Lego launched this Lego Exo force-themed collection in 2006. Because of the set's success, Lego Exo force produced a series of storybooks and online comics to give a detailed look into the backstories of each character. Unfortunately, though, Then Lego group discontinued this Lego Exo force-themed collection. This, though, was not after the production of 38sets was produced.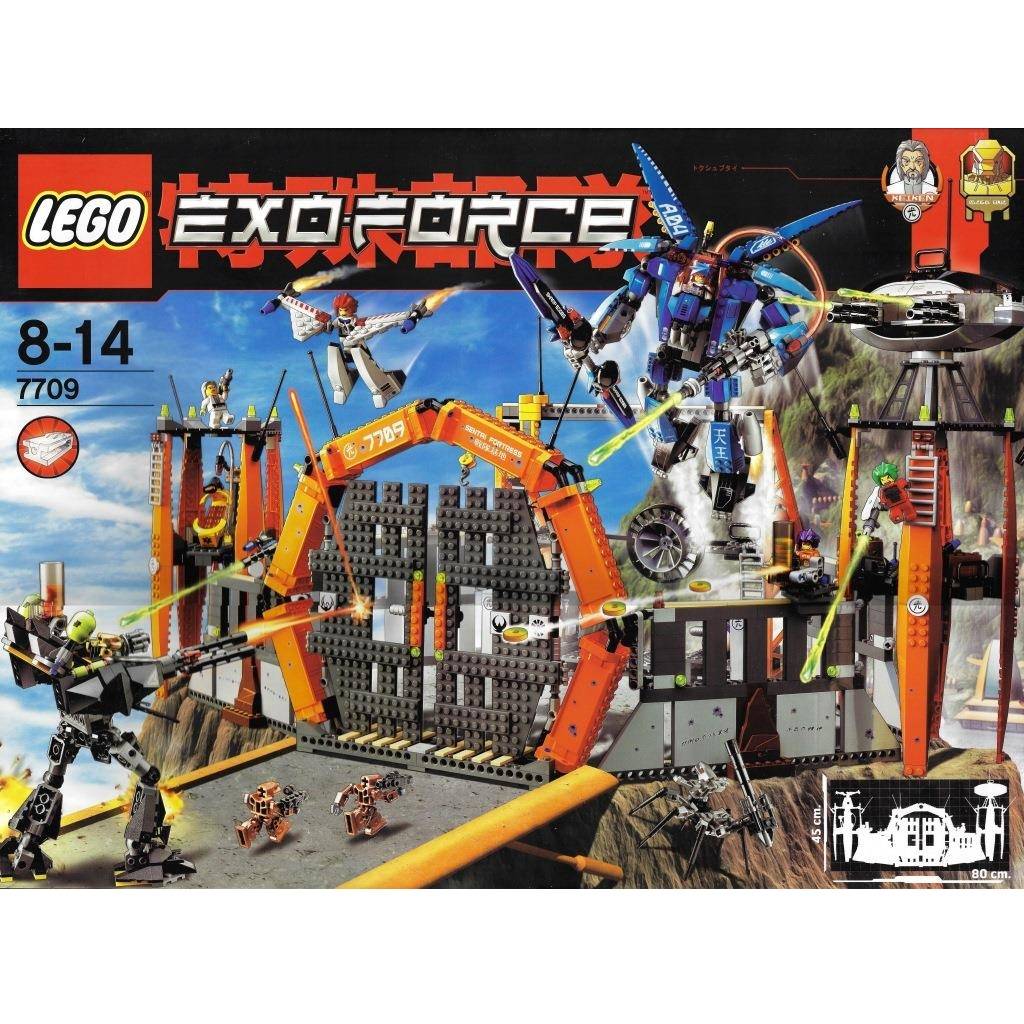 • LEGO JUNIORS.
The Lego Juniors-themed collection is a construction toy set for kids. It was designed to be compatible with a wide variety of sub-themed collections. The Lego Juniors-themed collection was designed to be very easy to build. These were the words used to market this Lego collection. This Lego Juniors-themed collection was released in 2014 on the 14th of February. It was a replacement to the Bricks and more Lego-themed collection of 2009. This Lego theme collection was an upgraded version of the Bricks and more collections. Each set under the themed collection featured a more specialized brick to make the set look more realistic. Sadly the set was discontinued at the end of 2018. At the end of this Lego Juniors-themed collection run, it produced a total of 67plus sets.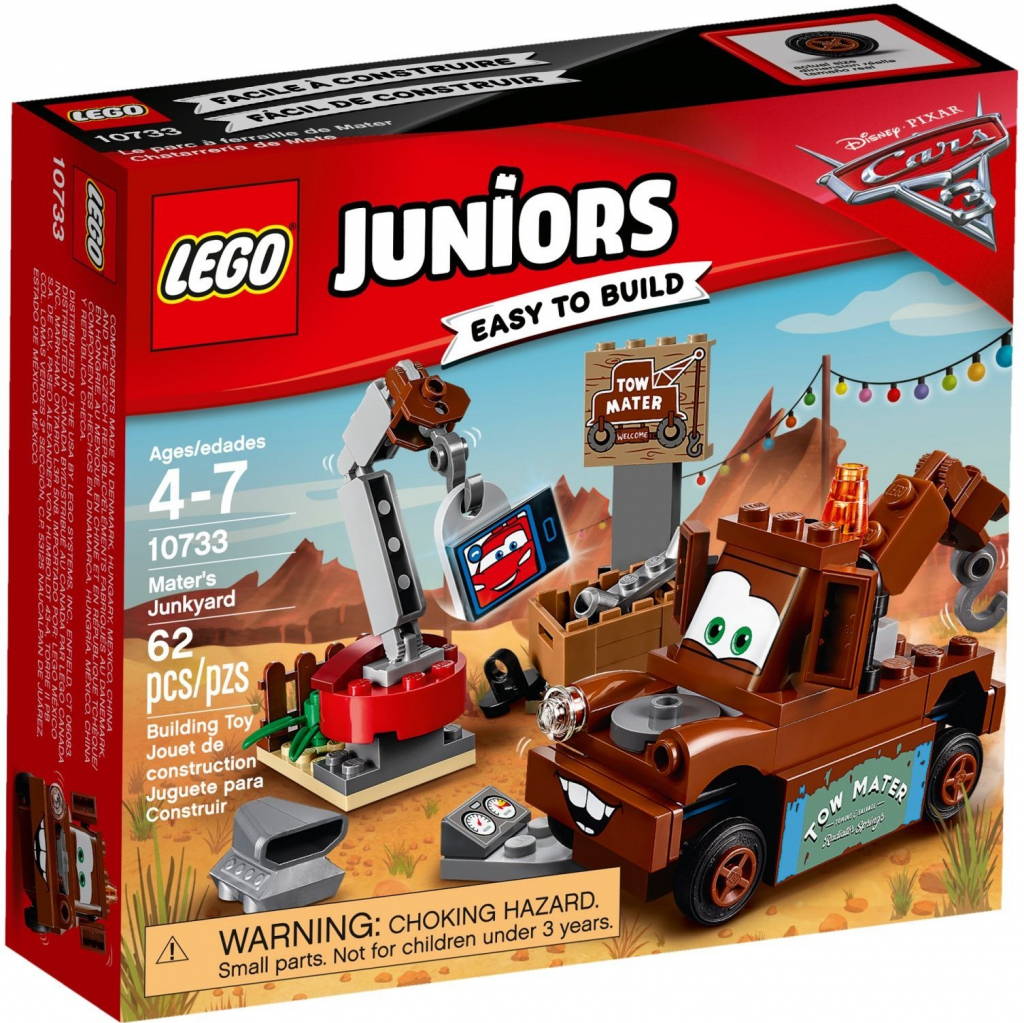 • LEGO BIONICLE'S.
The Lego Bionicles theme collection featured a construction toy-style build marketed for kids of age 8-16. It was introduced as a subsidiary Lego technic series. It was launched in Europe, Australasia in 2000, and then in the US in 2001. This set became one of the most extensive selling sets of its time and even helped save its manufacturers from bankruptcy in the late 1990s. The set production was stopped in 2010 and was recontinued in 2015 for about another 2years. At the end of this collection, 452 sets were produced and distributed worldwide.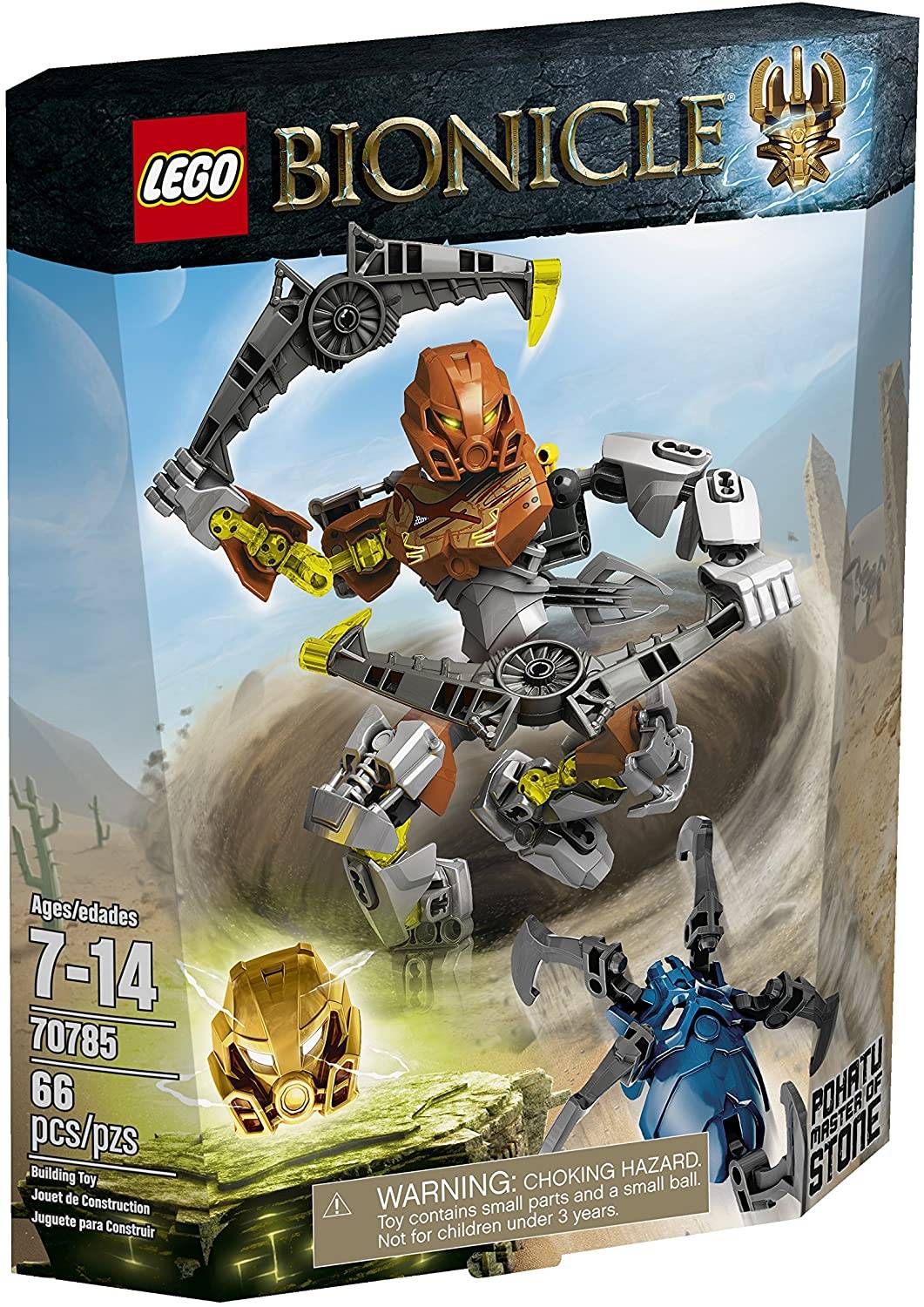 • LEGO HOMEMAKER.
The Lego homemaker theme collection was designed to appeal to a feminine audience. It was introduced in 1971 and was successful. The sets under this collection was were large enough to be built into the living room, kitchen, bedroom, and even study rooms. Some sets even featured guest rooms and even a fireplace. This collection had sets that appealed to a younger generation, while sets that appealed to a more adult-like generation. The Lego homemaker-themed collection ran for over J10 years and was ended in 1982. As a result, 32 sets were produced under the collection. This means that spotting any of these sets now could be almost impossible unless you buy directly from a collector at a high price.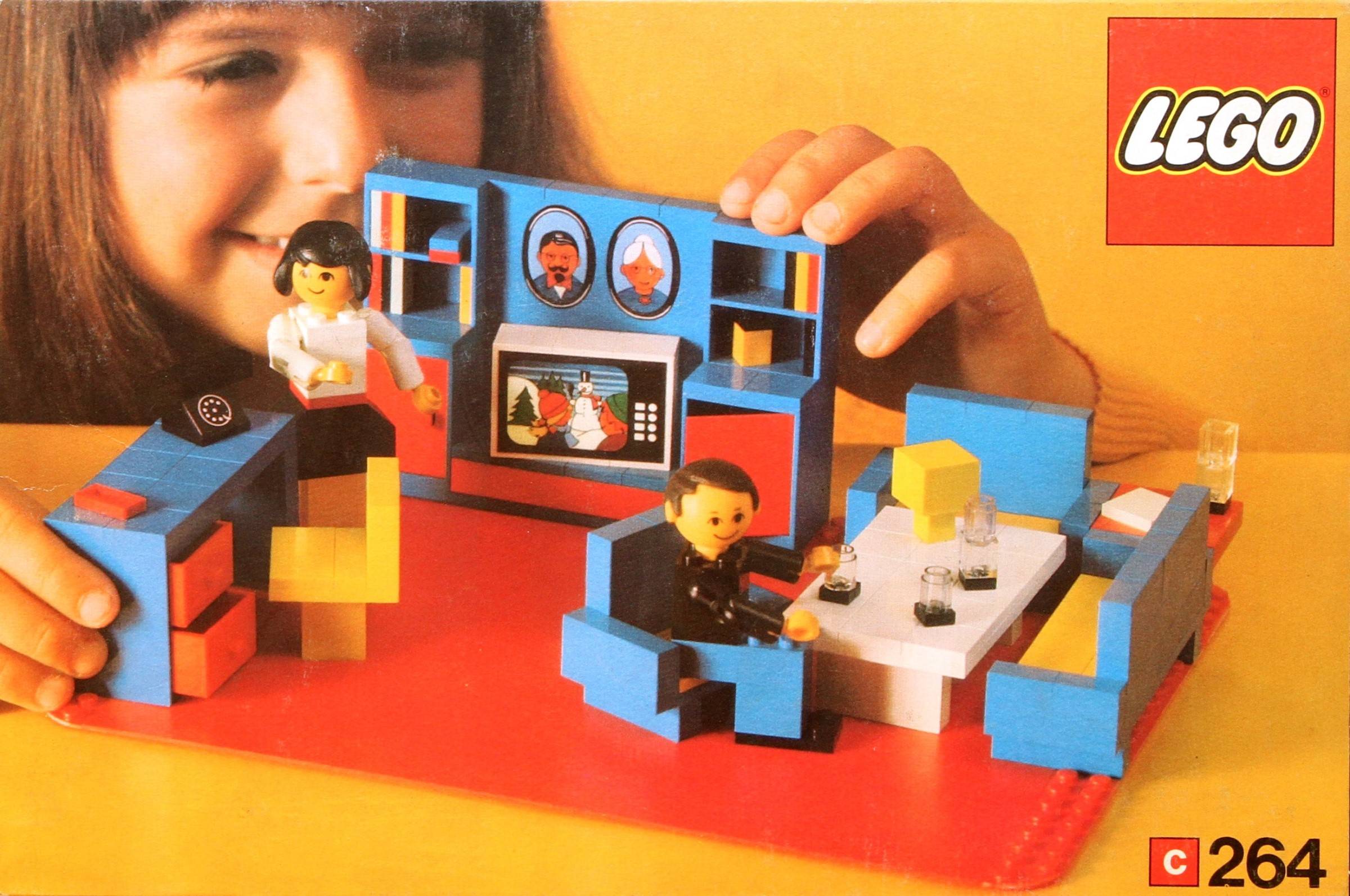 • LEGO CASTLE.
The Lego Castle theme collection is centred on a fantasy world of knights, kings, royal bloodlines, and castles. The set was launched in Europe in 1978 and then Later in the US in 1981. The set ran for more than 20 years and was discontinued in 1999. The name of the theme collection was later reused in 2007 – 2009, and then later in 2013. At the end of this set's glorious run, it has caused the Lego group to produce more than 200 different sets for different age groups.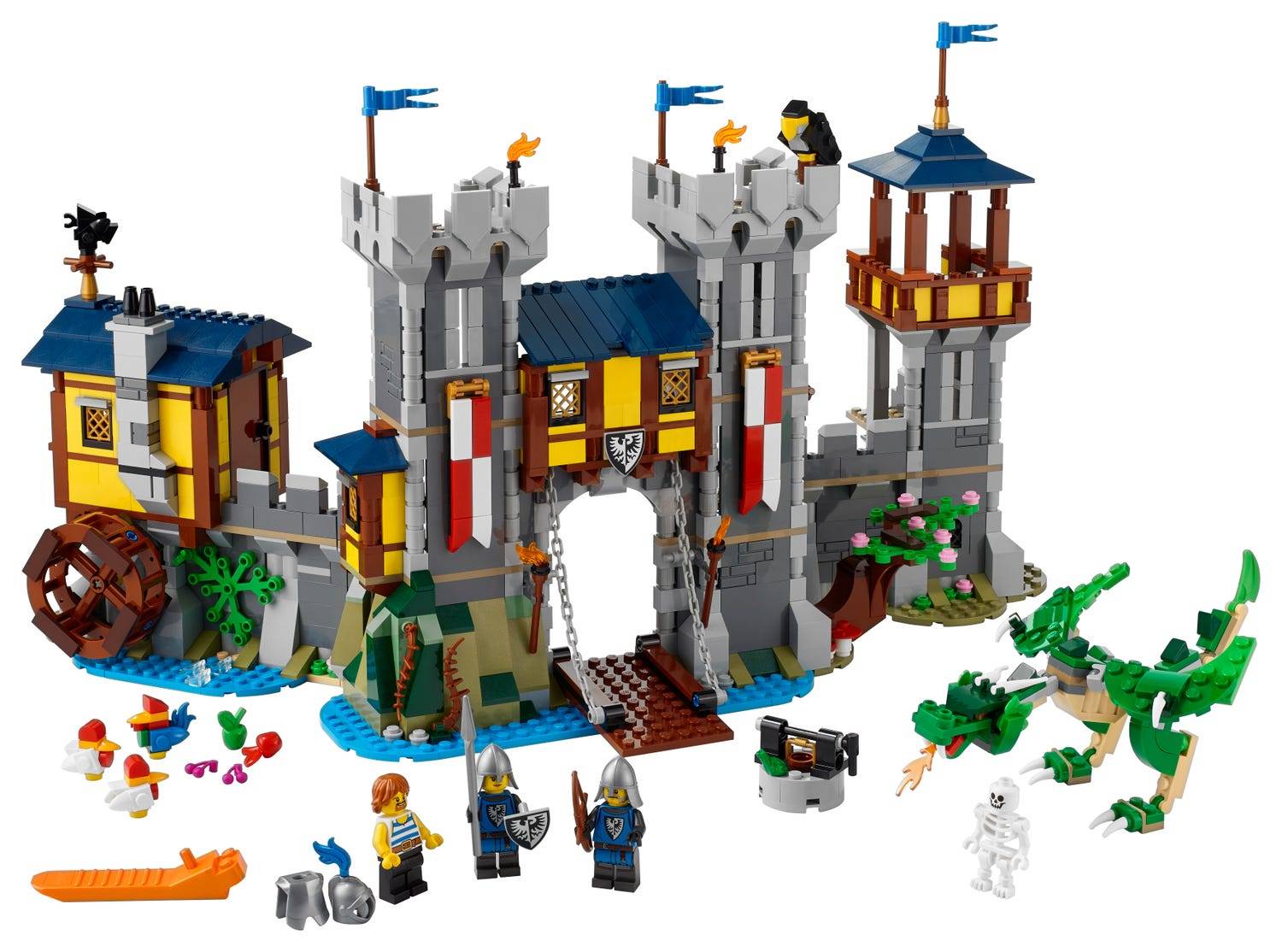 • LEGO DISNEY PRINCESS.
This Lego Disney princess theme collection is centred around the world of Disney princesses. Each set produced under this theme featured a Minifigure of Disney's princess. And her environment and the story was featured. This Lego theme had the full support of the Disney studios, Walts Disney, to be precise, and was fully licensed by them. This theme first set was introduced in 2014. Unfortunately, it was discontinued in 2016 after only running for 2years. This Lego set was well used by kids and teenagers alike. Some sets from this collection can be found and purchased, but you would have to look hard. At the end of this set's run, a total of 114 sets have been produced, with thousands of them being distributed worldwide.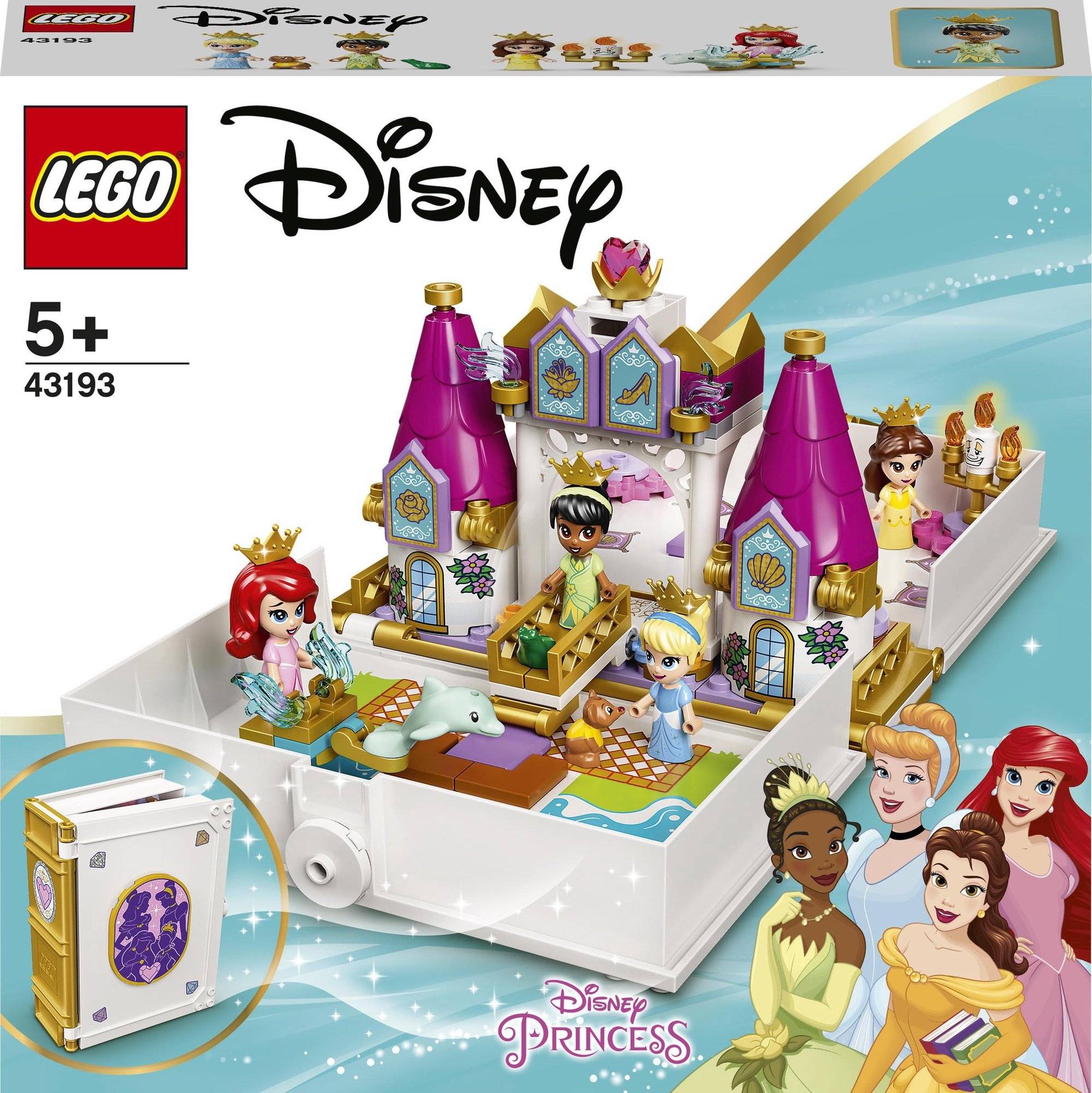 • LEGO AQUAZONE.
Lego launched the set under the Leg aqua zone collections in 1995. The collection's story centred around the adventure of underwater miners and their fight against their enemies. The Lego aqua zone-themed collection was very successful and sold a lot of sets. Some of the set featured was a submarine vehicle, aquatic animals, etc. The primary purpose of the miners was to fine crystal, and the production of each set followed their journey. This Lego collection was ended in 1998 with over 30 sets under the Lego collection. The Lego aqua zone collection had 37 sets built and distributed in their thousands.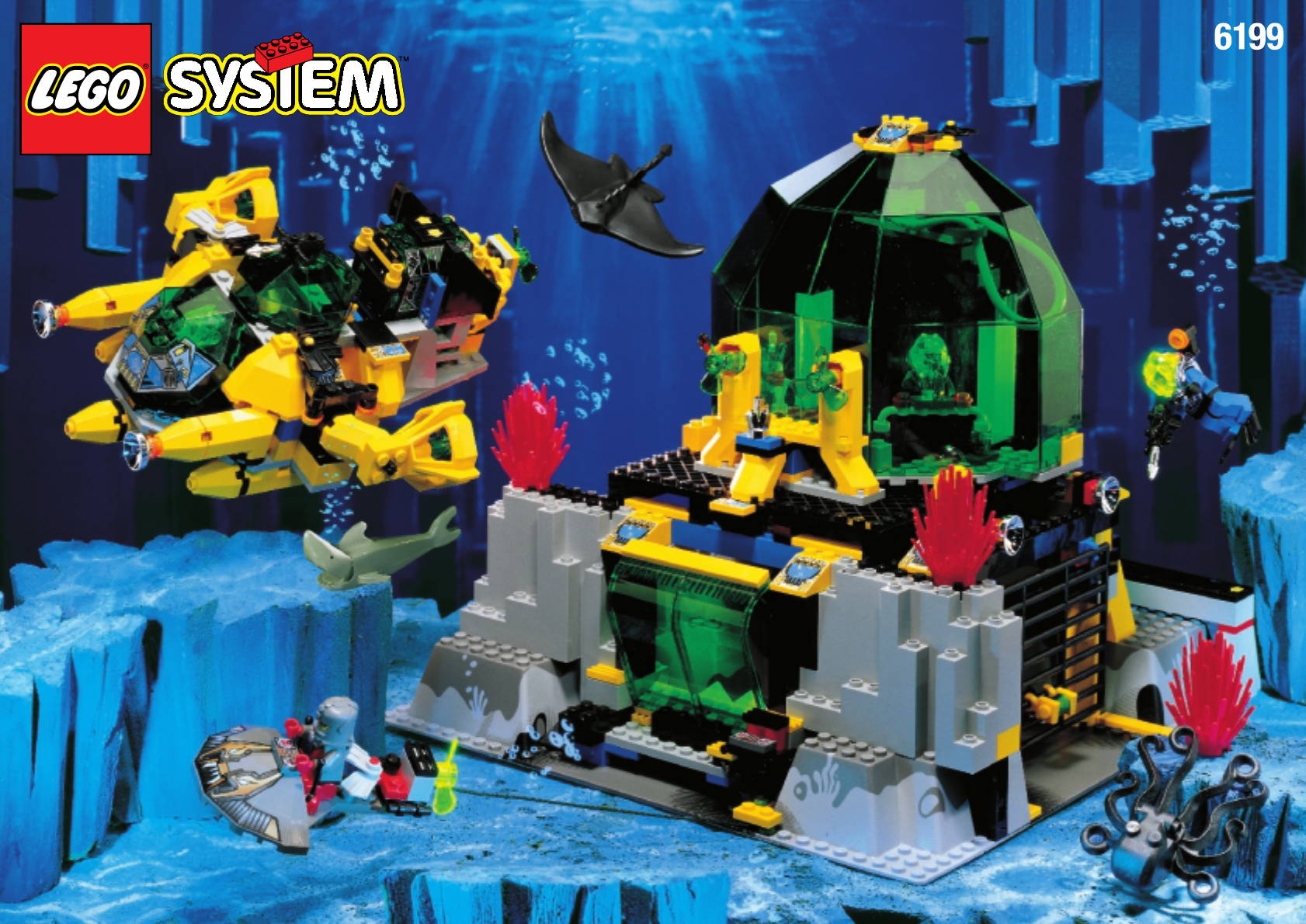 • LEGO GLADIATORS.
This is a 2010 Lego-themed collection featuring Collectable Minifigures. Each Minifigure is designed to look close to its original character counterpart. Every detail of Minifigures, from their clothes to their facial look, is just as detailed as their movie character counterpart. The set under this collection also features accessories that add to the overall beauty of each set. Each set under the Lego gladiators-themed collection could either have a minimum of 9 characters Minifigure or a maximum of about 23. At the end of the production of this theme collection. The Lego team created a total of 613 Minifigures.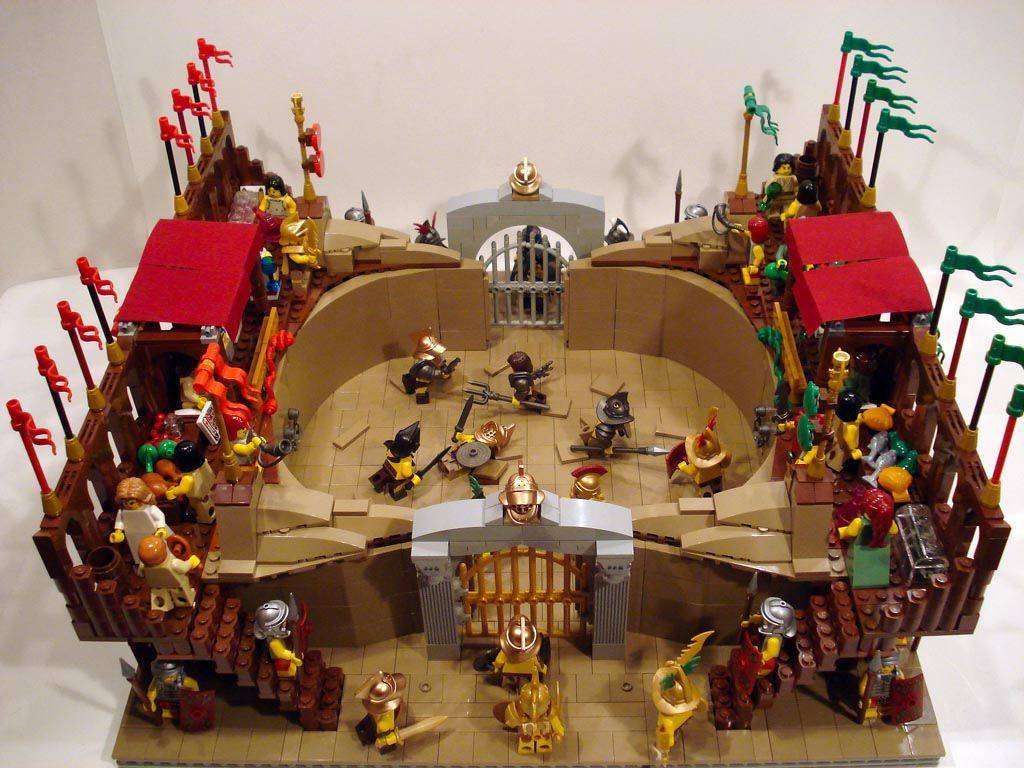 • LEGO LEGEND OF CHIMA.
Lego introduced this fantastic themed collection in 2013. It was centred around the animated series with the same title. It followed the story of extraordinary creatures as they battled for the right to harness chi. The sets under the collection became so famous that a video game and publication containing the story was released. This amazing Lego Legend of Chima was discontinued as a Lego-themed product in 2015. But at the end of the set's reign, Lego created 136 sets following the storyline and containing Minifigures. These sets were distributed in thousands all over the world.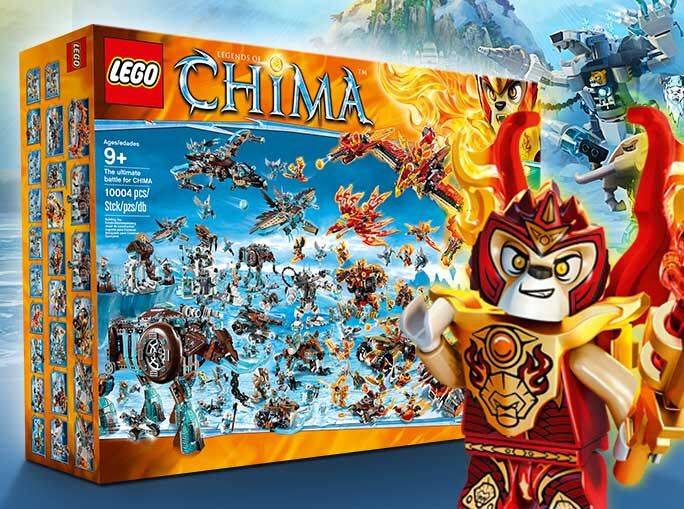 • LEGO NEXO KNIGHT.
This Lego-themed collection was based on the Danish Canadian movie series aired on cartoon networks. The Lego theme later produced sets in 2016 to recreate great scenes. This was met with so much success and was continued for another year before its discontinuation in 2018. The set focused on the fantasy world of five knights who defended their kingdom from attacks from monsters. The Lego Nexo knight-themed collection had a lot of sets under its belt. You could still buy some of these sets from Lego stores or a collector for a high price.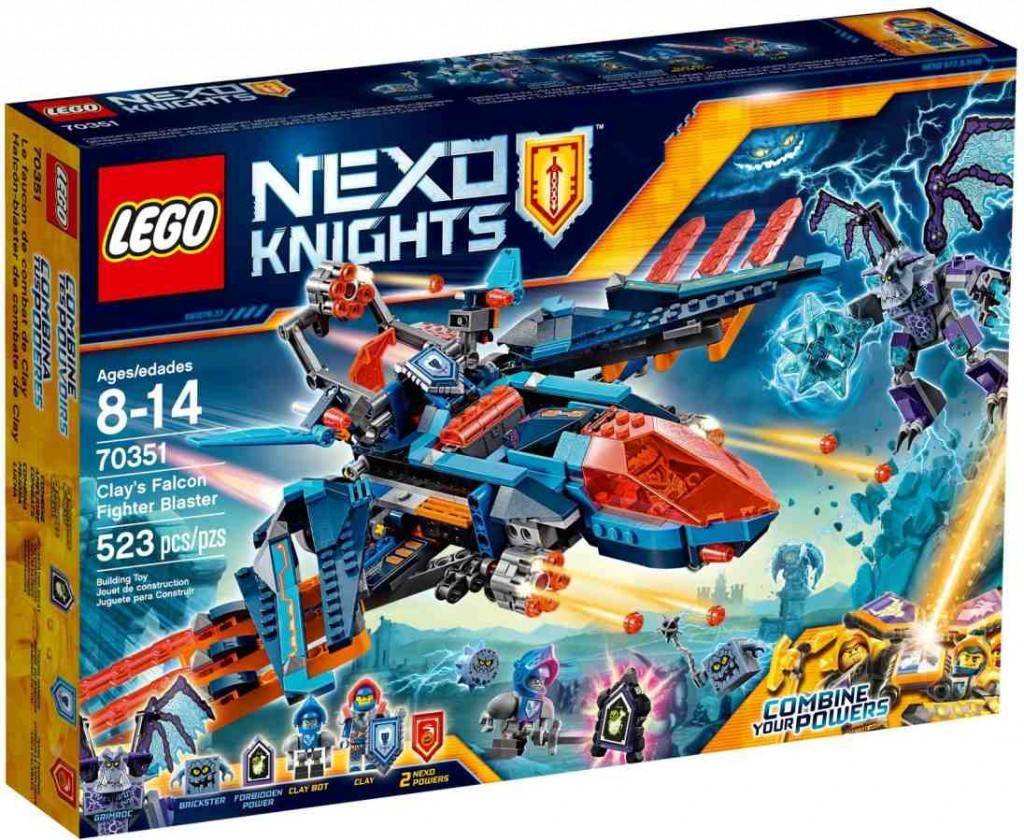 • LEGO MONSTER FIGHTER.
Another interesting themed collection is the Lego monster fighter. Based on the available genre of the same title. It follows the stories of the fight against vampires and the collection of moonstones. Lego featured the whole plot in a so-called monster realm similar to the monster squad. This Lego theme was launched in 2012 and was equally stopped in 2014 after tuning for just 3years. The success of the sets under the themed collection attracted other media presence, like a video game app and book. Because of its short running time, it only featured a total of about 14 sets, sold and distributed worldwide. If you seek to include any of the sets from this theme collection in your Lego collection, you must be willing to put in the extra cash.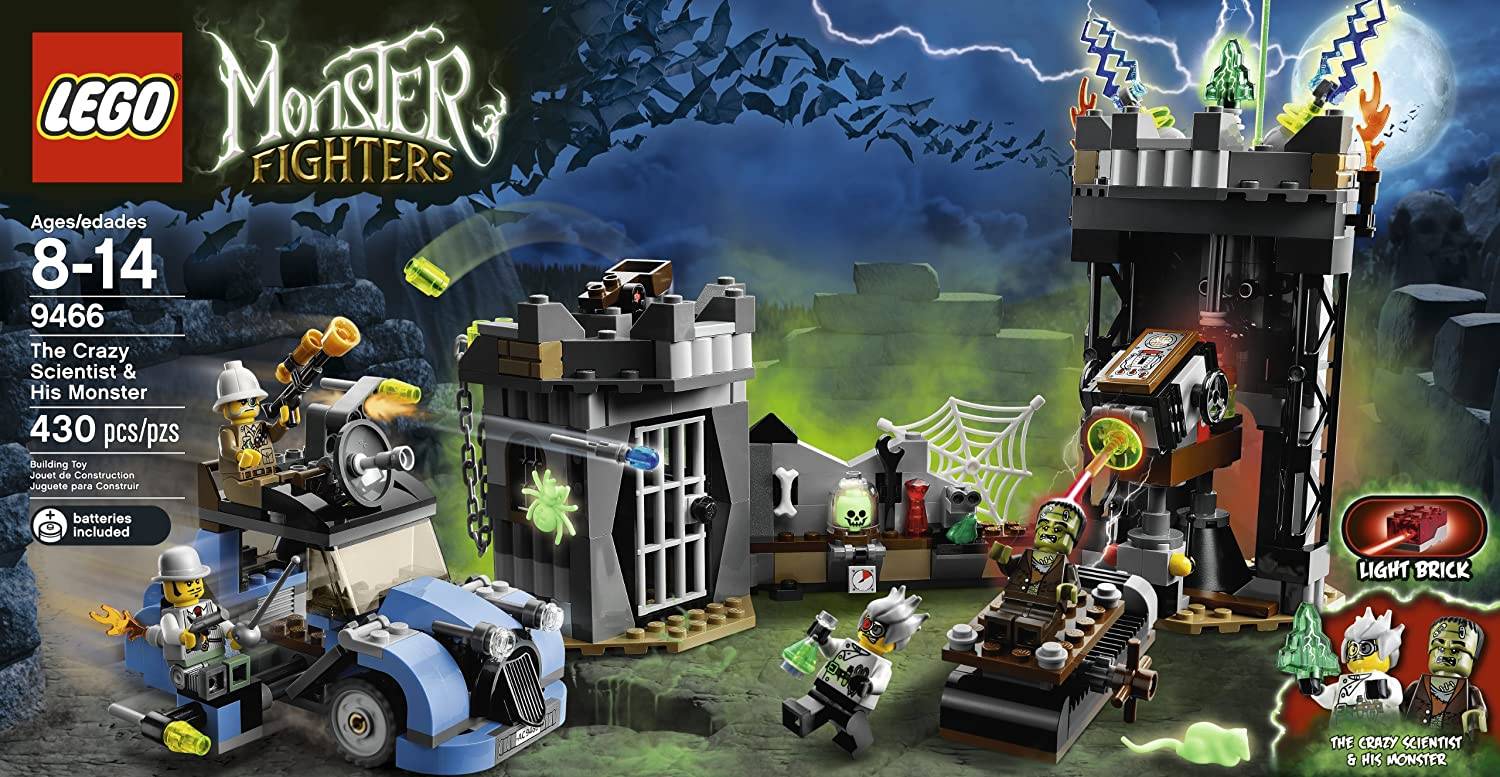 • LEGO ARCHITECTURE.
This is a sub-branded themed collection based on the production of architectural sets to celebrate both past, present, and future constructions and architectural looks. This design was a product of Adam Reeds Tucker, a true architectural artist. This set was produced or released in 2008. and since then, many architectural sets have been produced under the themed collection. Each set is accompanied by a very clearly illustrated manual with architectural drawings. Sets under this Lego-themed collection are still in production today, with a fatal of 53 sets already produced and widely distributed.
• LEGO IDEAS.
As the theme name denotes, it is a Lego-themed collection built on the ideas of its builders and audiences. Every year thousands of ideas for new sets are dropped with the best of those ideas picked and worked on by the Lego team. The idea owner who set one Lego would give the competition winner one percent of the return per sale. The Lego ideas themed collection was launched in 2008, just like the Lego architecture set, and is still running. A total of about 43 set ideas have been discovered and launched since that time up until now. This year, ideas for new Lego sets are already being reviewed. Which set do you think will emerge next? Well, watch and find out.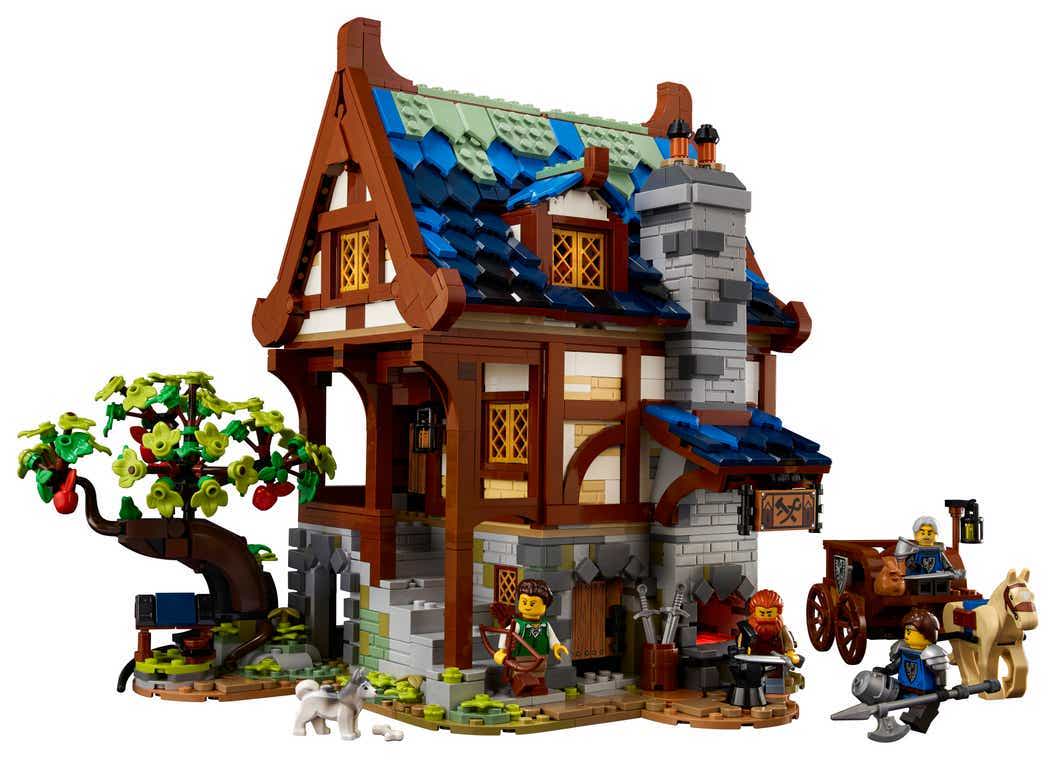 • LEGO HARRY POTTER.
The Lego harry potter themed set is based on the harry potter movie series. It has been fully licensed by warner bros and was allowed to recreate iconic scenes based on the six seasons of the series. Each new harry potter movie or series released was followed by a Lego set featuring iconic scenes, items, animals, and even environmental structures from the movie. The Lego harry potter themed collection was dormant after releasing a set in 2011. Then it was not until the announcement of the release of a new harry potter movie, " amazing beasts and where to find them", was a new Lego set adapted from that said movie was scheduled to be released. Sets under this collection are still being released, with a more recent set being released in 2021 to comemorate the 20th anniversary of the harry potter set and movie. Since sets under this franchise and movie series were released, a total of about 110 sets have been produced, distributed, and shared worldwide. You could find and purchase any of the more recent set models from the Lego website.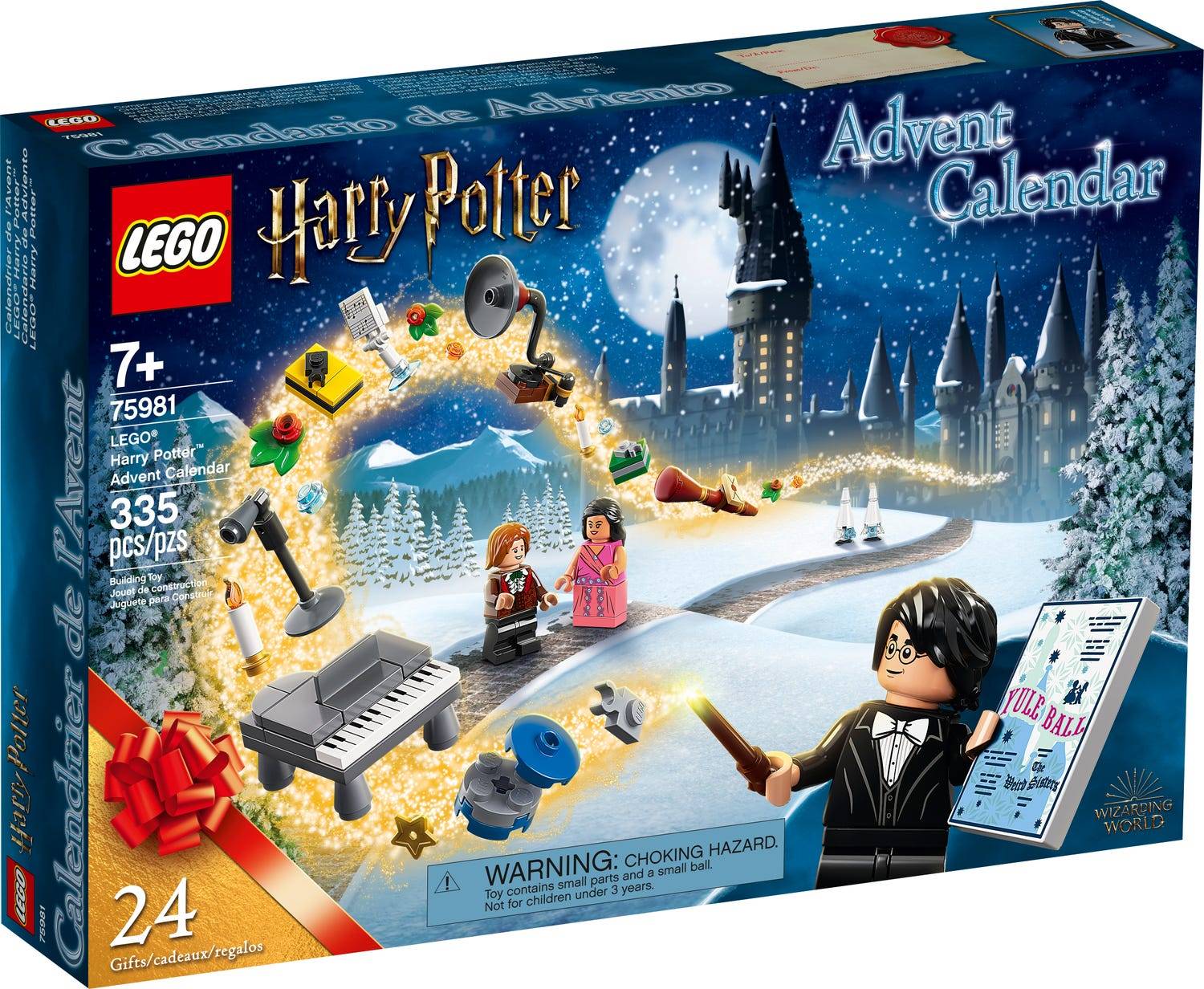 OVERVIEW OF LEGO THEME COLLECTIONS LISTED.
So far, we have looked into the various Lego-themed collections that existed and are still existing now. Most of these themes recreate scenes from movies or take real-life artefacts or artificial objects. The themes mentioned are just a few of the thousands of Lego-themed sets produced in the past and are still in production now. But you may be wondering what new themed sets the Lego group still has to offer. And if so, do we expect to see something more fascinating in the future of Lego Themed collection sets? The following section will look into some of the new themes ready to be released by the Lego group. Let's find out.
NEW LEGO COLLECTION THEMED SETS TO BE RELEASED IN 2022.
There are a lot of sets under some of the more recent themes to be released this year, 2022. Some of the sets expected to be released are under Lego-themed collections.
1. Lego ideas set.
2. Lego Technic sets.
3. Lego architecture sets.
4. Lego star wars.
5. Lego creators set.
Let's now get a closer look at some of the sets under each of these collections. And when this year, they would be released for the general public.
SETS TO BE RELEASED ACCORDING TO LEGO COLLECTION THEMES.
LEGO IDEAS SET.
Under the Lego ideas theme, more than five sets are S to be released either this year or early next year. Let's get a list of about four sets under this Lego collection to be released this year.

• Staring Night.
One unique set we are all eagerly awaiting its release this year is the Lego ideas string light set. This set was the idea of Lego fanatic Vincent Van Gogh. The release of this set, which string adaptation of the painting, was announced in June 2021. The release of this set is set to be either in late March or early June 2022.
• Jazz Quartet.
This is another Lego idea set to be released this year, 2022. Lego announced the release of this set in October 2021. This is one of the most eagerly anticipated sets. Sadly, it is doubtful that this set will be released in 2022. If it must, it would be late 2022 or early 2023. There is plenty to anticipate to with the release of this set.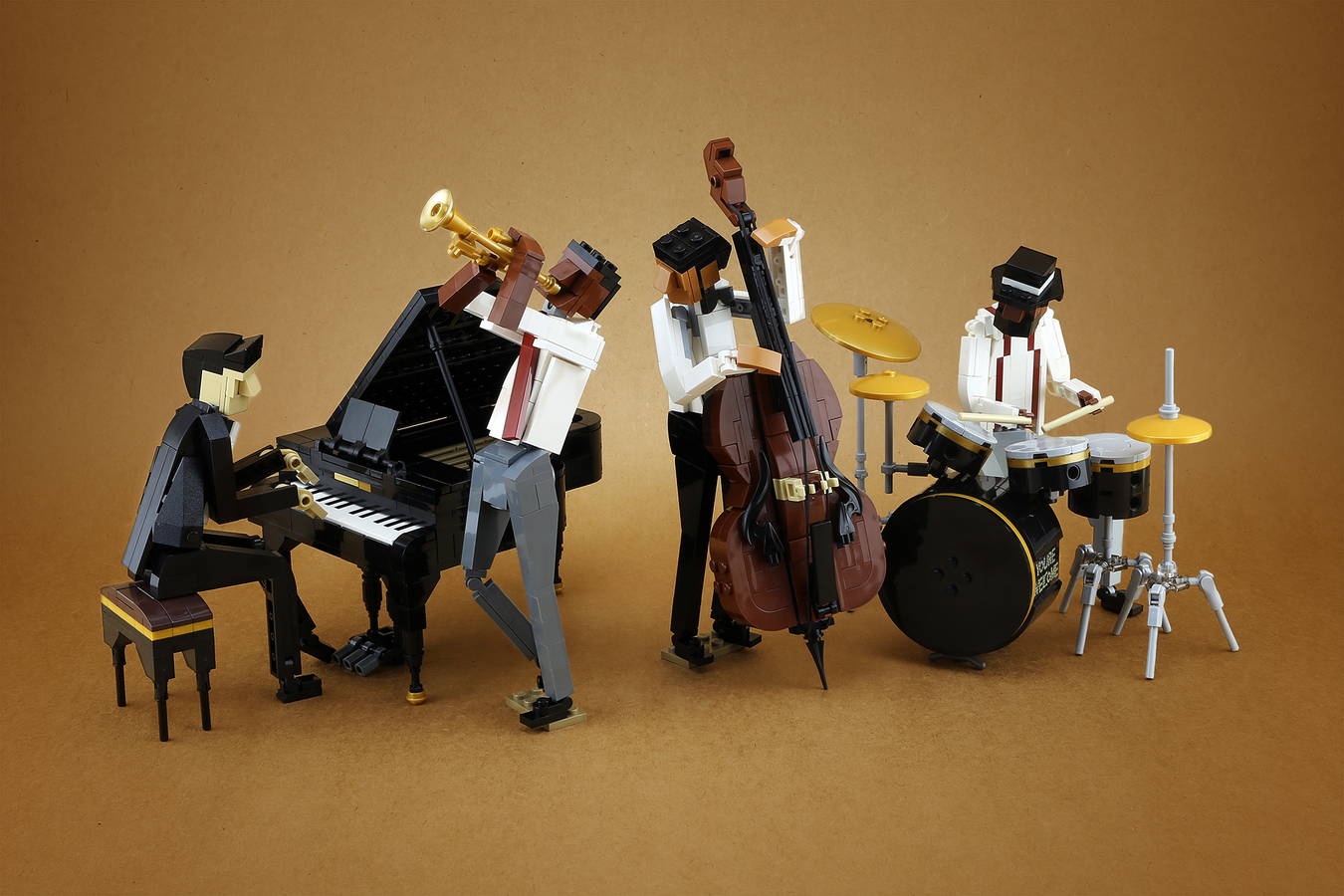 • Motorized lighthouse.
When we talk about a unique Lego idea set that deserves the opportunity to be released, this set is it. The sets the release was announced by the Lego ideas team in June 2021. And just like the Jazz Quartet set, this set is crazily looked forward to. Fortunately, though, unlike the latter, this Lego idea is set to be released at the end of 2022. and is already predicted to be one of the best-selling sets of this year.
• The office.
The office is currently under development and is said to feature intellectual properties. The Lego ideas set, war announced in March 2021, alongside the Lego ideas Jazz Quartet set. This set is also very much anticipated because of the new features the set is anticipated to have. The Lego office set is speculated to be released between the middle of 2022 and somewhere towards the conclusion of the year, perhaps, October or late December 2022. But then again, this Lego set could be released earlier.
LEGO TECHNIC SET.
Well, under the Lego technic set theme collection, a minimum of three sets have been announced to be released in 2022. These sets are said to contain complex pieces, which would make them exciting and engaging for Lego builders in search of a more advanced, heavy-duty build. Let's look at the names and release dates of these sets.
• Lego Telehandler.
Lego has talked about the release of the Lego Telehandler in the middle of 2021. The set is a heavy-duty construction set that You can use to transport heavy-duty site materials. The set will be launched sometime in March 2022 and is anticipated to have a minimum of 1000 set pieces. The Lego Technic Telehandler is estimated to cost a minimum of about 29.99 US dollars. The set is also said to contain actual car elements to help add to the set's realism.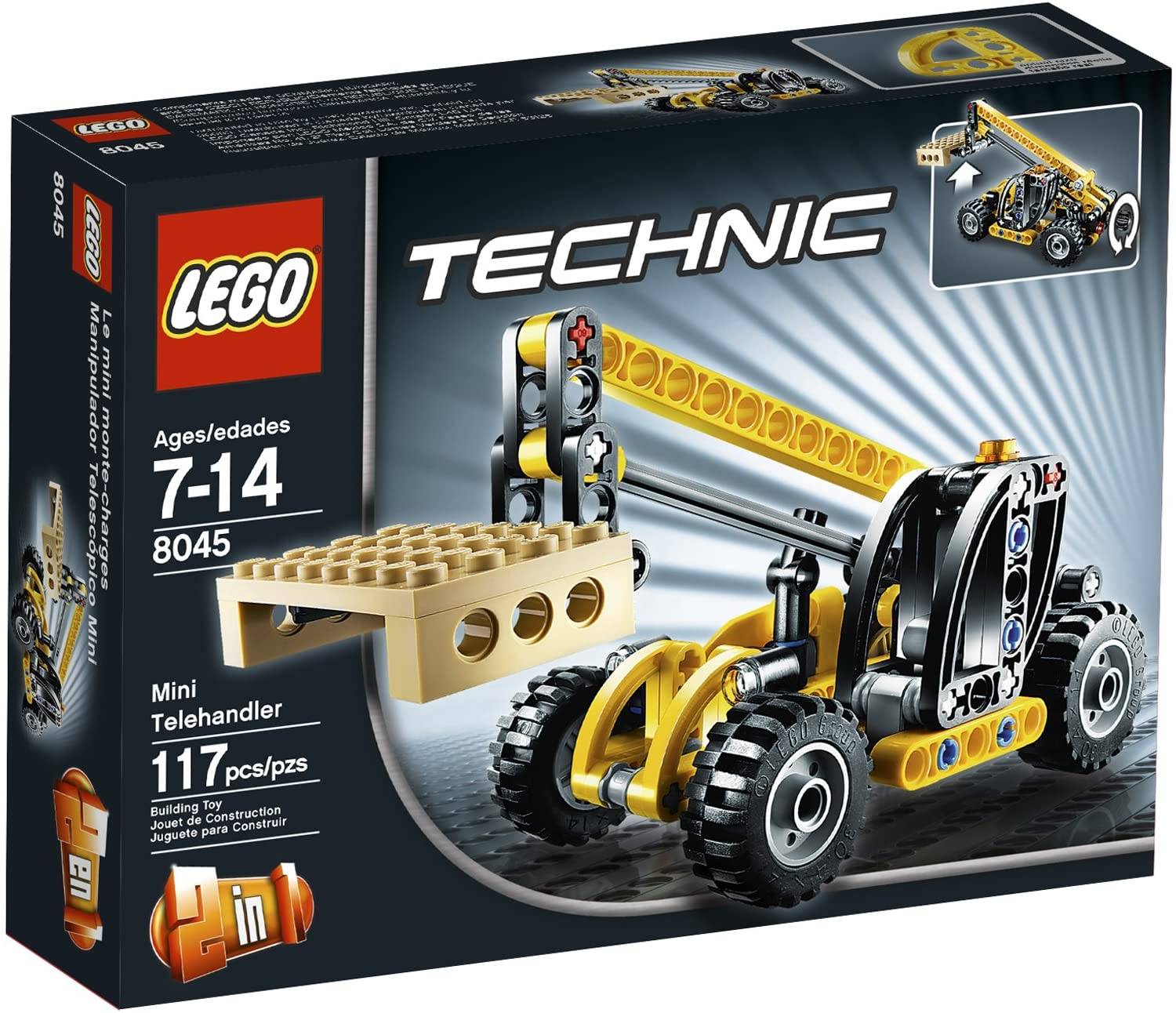 • Lego All Terrain set.
This is another heavy-duty automobile designed with tires that can move freely on any type of road. Lego announced the release of this set sometime in the middle of 2021. The set is made from the highest quality of bricks and will be designed to look as realistic as possible. The release of this set is set to be anytime from March ending to the beginning of June. This Lego set is also predicted to sell at a starter price of about 79.99 dollars. This price is predicted to rise, based on the influence of the set on release day.
• App-controlled Trasfunction vehicle.
This Lego Technic set includes app control features, which can be compatible with both iPhone and Android alike. The release of this set was towards the end of June 2021. This Lego set is said to include more than 2000 set pieces. It is also predicted to be very detailed and look as close as possible to its real-life counterpart. The set is set for release towards the end of March to June. This Lego set is also estimated to be worth over 200dollars on the day of release.
LEGO ARCHITECTURE SET.
Like all the sets listed before this one, the Lego collections team has some fantastic sets set to be released this year, 2022. Let's look at one of this set yet to be released.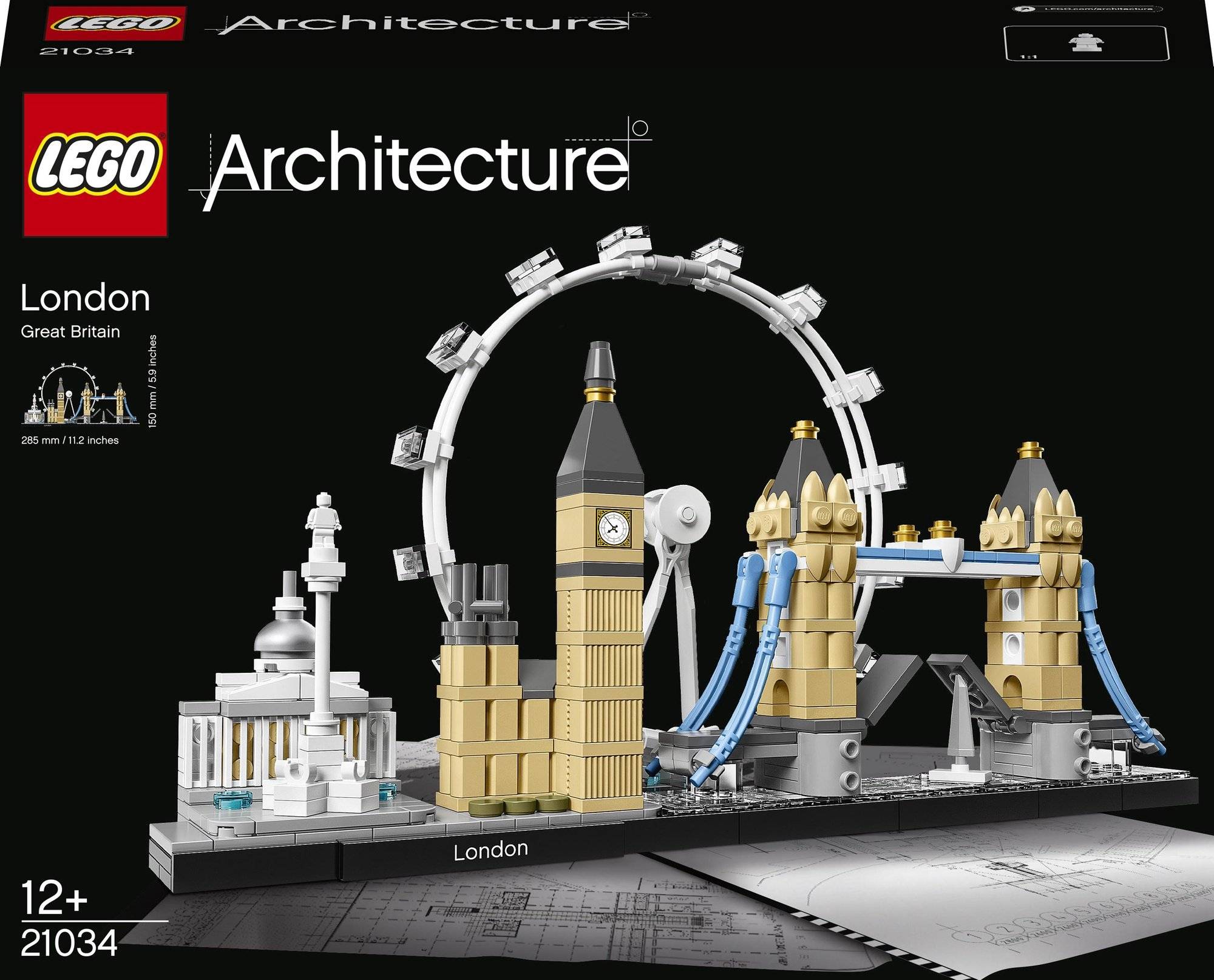 • THE LEGO ARCHITECTURE SINGAPORE SKYLINE HOTEL.
This is the only Lego architecture set speculated to be released this year. The set is set to feature realistic details from the Singapore skyline hotel. Though this set has been recreated more than once, this particular recreation is speculated to feature some changes. This new Lego set recreation features the Mariana Bay, among other features. The set is also set to include a new packaging style. This includes a darker-themed background for the Lego box. It is also the first-ever architecture set to have push tabs. Making it, a fantastic Lego set has not been given a specific release date. But Lego architectural fanatics predict it would be late 2022.
LEGO STAR WARS SET.
Under the Lego star wars collection, multiple sets have been set to be released this 2022. This section will focus on three highly anticipated sets for this year, 2022.
• Lego Star wars Mendalorean dark trooper set.
This is another Lego set to be released in 2022. The set is said to feature unique details that are just worthwhile. These details make this set highly anticipated. The set is also speculated to be a return to the battle pack. The set is also speculated to feature three dark troopers with new helmets. Later last year, a fourth Minifigure was teased. The set is rumoured to go for about 29.99 dollars on release.
• Lego Dagobah diorama ( star wars).
The Lego Star Wars Lego will recreate the dagobah diorama set in 2022. The set is said to feature more mature, 18+ details than its previously released counterparts. The set is said to have an estimated 1000 pieces. Though no specific release date for this Lego set has been given, we speculate its arrival towards the end of the year 2022. The set is set to pack lots of cool features, and many Lego star wars fanatics highly anticipate it.
• Lego Boba Fett palace.
Another Lego set that is highly anticipated is the Lego Boba Fett palace. This set is said to feature Gamorriean guards. It is set for release in 2022, though no specific time frame has been given. The set features Bobafett himself, Fennec shand, and two Gomorrean guards Minifigures. These excellent features added to this set make it one of the most anticipated Star wars sets of 2022. The price of this set has not been revised yet, but we speculate it to cost around 100 US dollars.
LEGO CREATORS SET.
The Lego creator's collection, though not discussed extensively, has some excellent sets already listed to be released this year, 2022. Though not much has been shared regarding these sets, let's look at the present information.
• Lego creators off-road Buggy.
Derived from the beach buggy game. This Lego set will launch this 2022, with excellent features from an actual beach buggy race car. The set is said to feature a total of 260 pieces. It is scheduled to launch anytime in 2022.
• Lego creators Super Mech set.
This is another excellent set speculated to be released in 2022. The set is a three-in-one set speculated to be convertible into more than one Lego build. The set is said to have a total of 152 pieces. Each brick is made from top-quality pieces. This Lego set is set to be released in the middle of 2022.
• Lego Creators Mythical creatures set.
This three-in Lego set is set to be released in 2022. The set is estimated to come with a total of 175 brick pieces. Each brick piece is of high quality and has added details to make each built piece look as realistic as possible. Make sure to watch out for the release of this set in 2022.
• Lego Creators Super Sonic Jet.
As far as colourful Lego creators set goes, this 2022 model is no counterfeit. It is speculated to come with more than 200 brick pieces. Each of its pieces is well tested to ensure that they are safe and of the best quality before the release date. This fantastic Lego set is speculated to be released sometime towards the end of 2022.
LEGO COLLECTION THEMES OVERALL.
Over the years, Lego collections have been changed, while many have been discontinued. The collection still famous and thriving today is the more recent movie and real-life adaptations. So when looking for sets to add to your collection, make sure to browse through all available Lego-themed collections. See what each set under that theme has to offer. Then select your own unique sets from each Lego-themed collection to grow your unique collection. And remember, the more scarce the sets in your collection are, the more valuable they would be.
---