6 Great Tips and Tricks on Using Lego Bricks
By

Nikita P.
/
October 06, 2020
Get your bricks and drill a hole in them. That would get rid of some problems you face daily. This article would sponsor some very nice tips and tricks that could work properly as you make use of your Lego bricks. This is easy, this is simple, these tips and tricks wouldn't disturb you or stress you to organize in any way. To stay in this article, let's have a good time.

Being one of the toys that are known by everyone all around the world, let's adults and kids enjoy the parts of them which are creative. With this knowledge, it's time to enjoy these wonderful tricks and tips provided to us by Lego.
List of 6 Great Tips and Tricks on Using Lego Bricks
Ingredients for this Key Hook include;
Your choice of Lego plates and bricks, a base Lego plate, putty or adhesive pads, chain or keys, a level of spirit,
Take your base Lego plate and make use of putty or adhesive glue on its back. Then if you want a solution that would be more permanent, you should drill through the plate base of the plant and fix it using the screws to the wall.
Then get the plate base and fix it to a place on the wall that is suitable. Make use of the level of spirit so it'll be straight.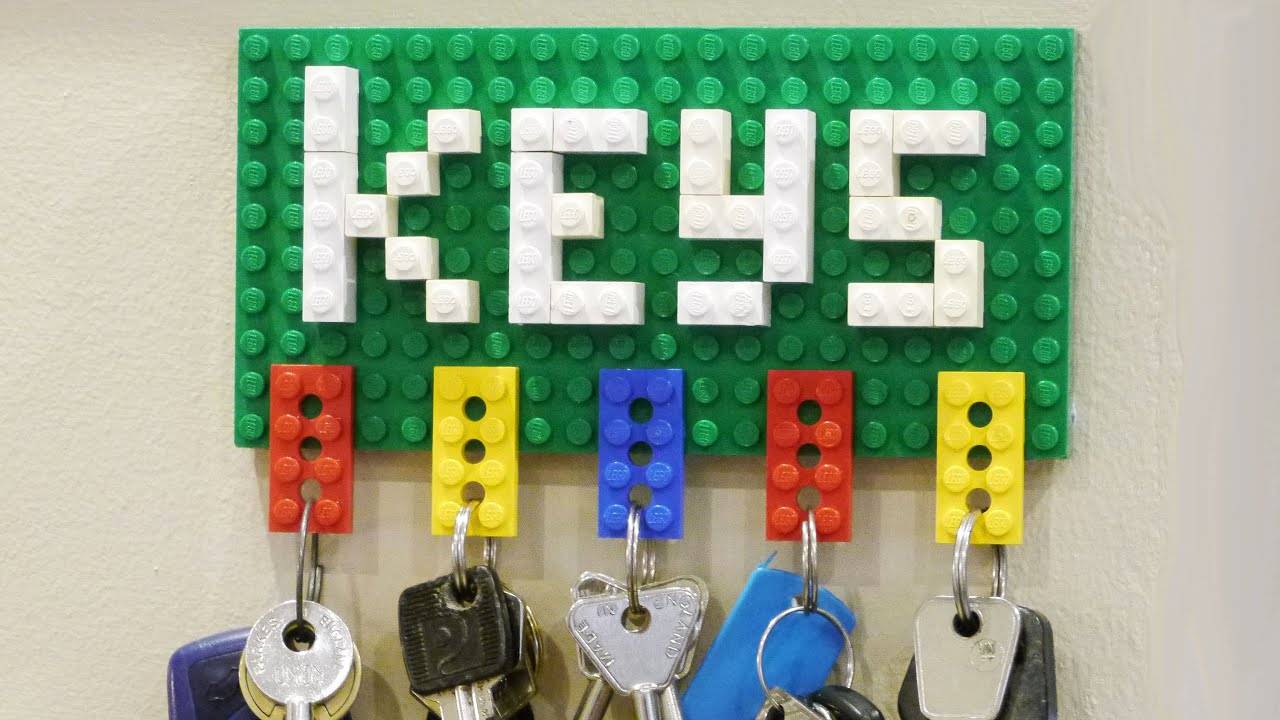 Make use of a thread on a small flat Lego on your chain or keyring.
Now your keys can be hanged and decorated on the board making use of your Lego plate base using more blocks made with LEGO.
You could make use of a Lego hinge. This would serve as a holder for your notes.
Summary
You could easily create a hole on your Lego bricks which could be used as a key fob. Make use of a power strip so you'll be able to attach little Lego panels to the walls that are next to your door.
Your keys could also be attached to this panel making sure they are never lost. You could make use of these Lego characters and several other bricks to make the key hook more beautiful.
2. Create a Cable/Mini-figure Holder
Ingredients for this Cable Holder include the following;
Moldable Black Glue, red, white and black Mouldable Glue, green, brown and grey Mouldable Glue, White moldable glue, Red, Yellow & Blue Mouldable Glue. A pack of Sugru.
These glues are important for your cable holders because they are great ways you could keep your cables arranged and in great shape. Making use of Sugru Materials. It works very well. You could use this to attach your Lego mini-figures wherever you may like. It could be around your home, your desk, in the car, anywhere you'll like to do this. A pack of Sugru can hold about four mini Lego figures.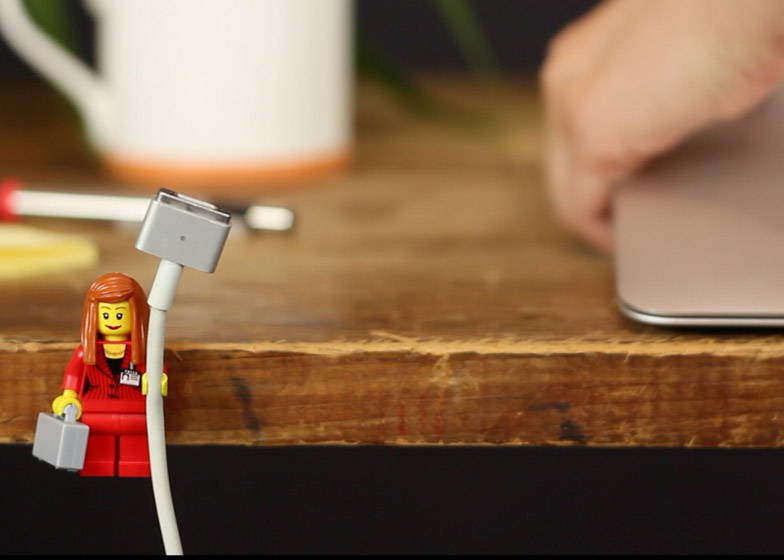 Steps to follow to create your Lego and Mini-figure holder
Take a quarter from your Sugru pack and then knead it around for some seconds.
Make sure you roll out the Sugru into a sausage looking shape.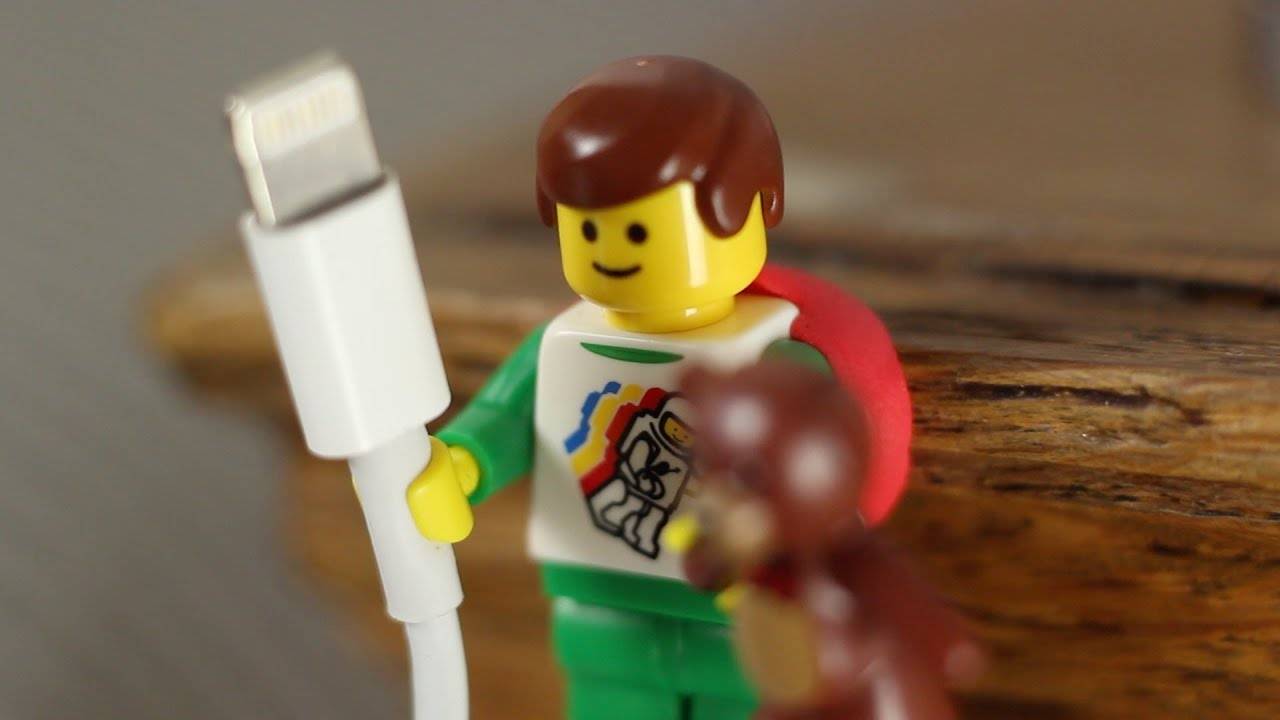 Then press the sausage looking Sugru behind the Minifigure.
Hit the Sugru sausage and the other mouldable on the side of the cable or back of the Lego Minifigures for them to be held in a particular place.

You could shape your Sugru into different sizes and shapes.
After gluing your Sugru to any material you want to be held by a flat surface then push the material either the Lego mini-figure or the cable using the Sugru first to the flat surface where you want it to be.
Make sure the Sugru spreads out after you press it. This makes sure you'll get a bond that's strong.
Making use of a glue strip which is sided doubly to stick Lego bricks about two in number to a table edge, or you could place these Lego mini-figures on each other. You can then keep these cables in a place that would make use of the hands of the Lego characters.
3. You can use them to have Fun With Photos
Get a photo that merges perfectly with bricks also known as Duplo and then put them all on each other. Then gum the photo to the structure and cut it so these bricks could get free from each other.
If this is done to two or one of some other photos, you could enjoy switching through the feet, heads, and bodies of these Lego Minifigures
4. Creating Racks to serve as Storage in the Kitchen
Making use of Lego bricks to have storage which is suitable for having utensils that are quite large for the usual racks in the kitchen. This way you get to save up some space, create space in which your large utensils would be saved and stored to prevent rotting and your Lego pieces would serve you well even after you or your kids do not want to play with them any longer.
5. You could create a tabletop
Your IKEA tables that are dull could be brightened up by creating a tabletop using your Lego pieces. You need to glue those Lego bricks on the tabletop gently row by row. Make sure the type of glue you make use of is quite hot.
To create a beautiful ring, you should get a brick which is two by two in size and spray or with paint that's silver in color. Then merge it with a blank rink making use of glue that's hot.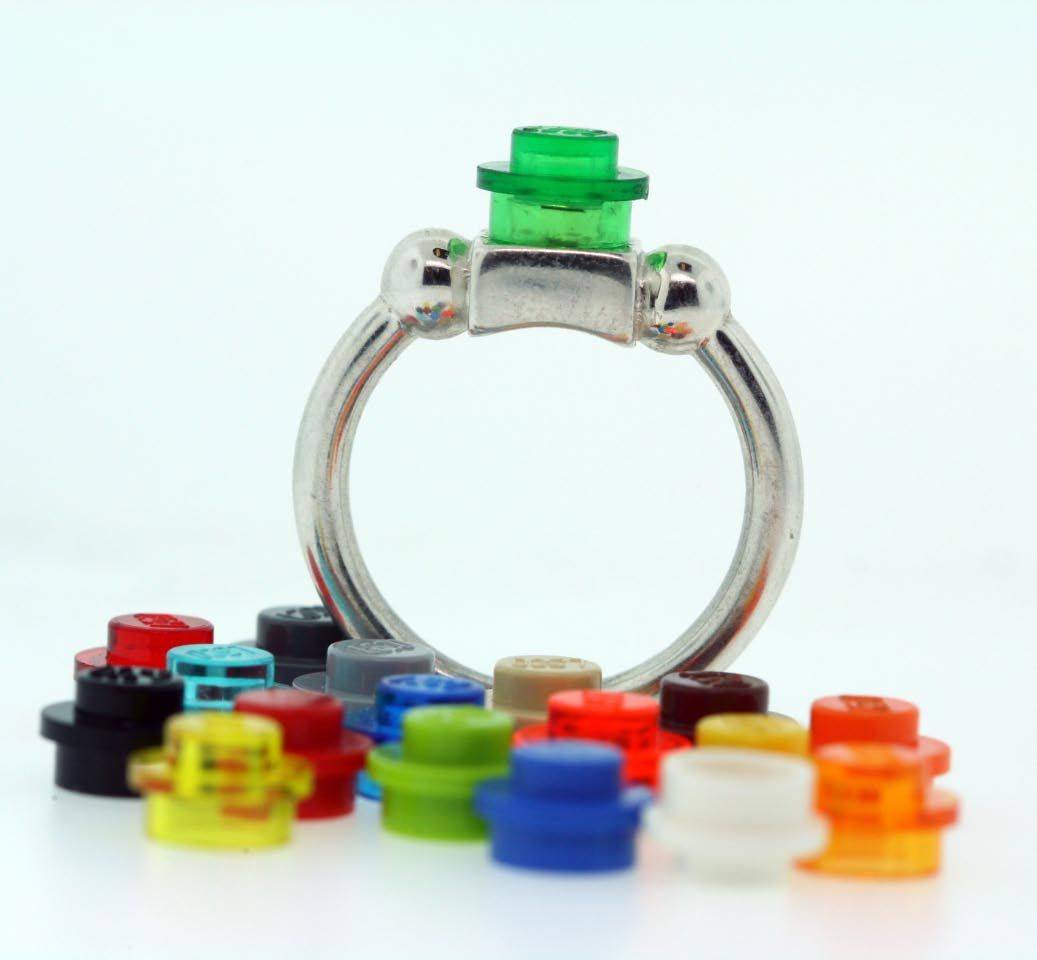 These are the Six Great Tips and Tricks on Using Lego Bricks in your home to have fun and for usage when you have no desire to play with these Lego bricks. When performing DIY tricks and tips, let your imagination go wild and have fun as you do these. Among all these ideas, which did you enjoy reading the most?